Surgical
Ophthalmology
Every day in the United States, 10,000 people turn 65–an age requiring 10 times the rate of eye care needed by those younger than 65. Our surgical ophthalmology EHR and practice management software solutions can help you meet this need by reducing data capture time, enhancing coding, generating immediate prescriptions, and creating accurate paperless documentation.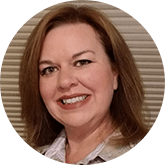 Kristi Bolinger
Director of Solutions
Kristi discovered her passion for the ophthalmic medicine over 15 years ago. She implemented NextGen while working as Clinical Supervisor of a private practice. Her experience has grown since she started at NextGen in 2011, helping her to understand the needs of numerous Ophthalmologists and Optometrists not only as they implement EHR, but as the specialty evolves.
Get in touch with Kristi
Whatever is important in your practice, NextGen® tools can help you achieve your goals. You'll be more efficient at and get more enjoyment from practicing medicine. Your practice will reap the benefits —increased patient satisfaction and efficient delivery of the highest quality patient care.
Dr. Richard Prince
Tri-County Eye Physicians & Surgeons
Practice the way you want
Ophthalmology solutions tailored to your needs

Before the procedure

Check-in

During the procedure

Checkout

After the procedure
Freedom to practice the way you want
Watch an ophthalmology demo to see how you can satisfy quality measures and remove distractions that get in the way of care.
Vendor-agnostic mobile ophthalmology solution
Our ophthalmology practice management solutions help streamline workflows, potentially saving you $200,000 a year. They also enable you to quickly and easily complete key clinical tasks, document patient encounters with great detail, and directly collaborate with coordinated care teams.
Automatic ophthalmology coverage checks for insurance eligibility
Your solution can automate ophthalmology billing, statements, and claims during business hours and operational downtime. This automation can save you an average of six minutes per patient check-in.
Vendor-agnostic interoperability for ophthalmology practices
Our ophthalmology solutions let you more easily coordinate care and treat patients holistically by supporting communication between hospitals, ambulatory surgery centers (ASCs), and systems from other providers.
A community with more than 105,000 healthcare professionals—and a group dedicated to ophthalmology
The Ophthalmology group of the Success Community is your single online destination for solution support, documentation and educational resources, and training. You can visit the community to vote on product enhancements, collaborate with other clients in our chatter forums, and stay up to date on solution news.
RCM Services and NextGen® Financial Suite
Improve financial and clinical performance, maximize opportunities to increase revenue, correct operational inefficiencies, and elevate outcomes across the true revenue cycle.
Revenue leakage
$125B
is left on the table by doctors in the United States every year
Claims processing
65%
of denied claims, on average, are left unresolved by practices
Lost income
25–30%
of medical practice income is lost due to improper billing
How we help
We provide tailored solutions to fit the precise needs of ambulatory practices, as they strive to reach the quadruple aim while navigating the journey of value-based care.