Information
Version of NGE supported:
5.9.0, 5.9.1, 5.9.2, 5.9.3, 5.9.4, 6.2021.1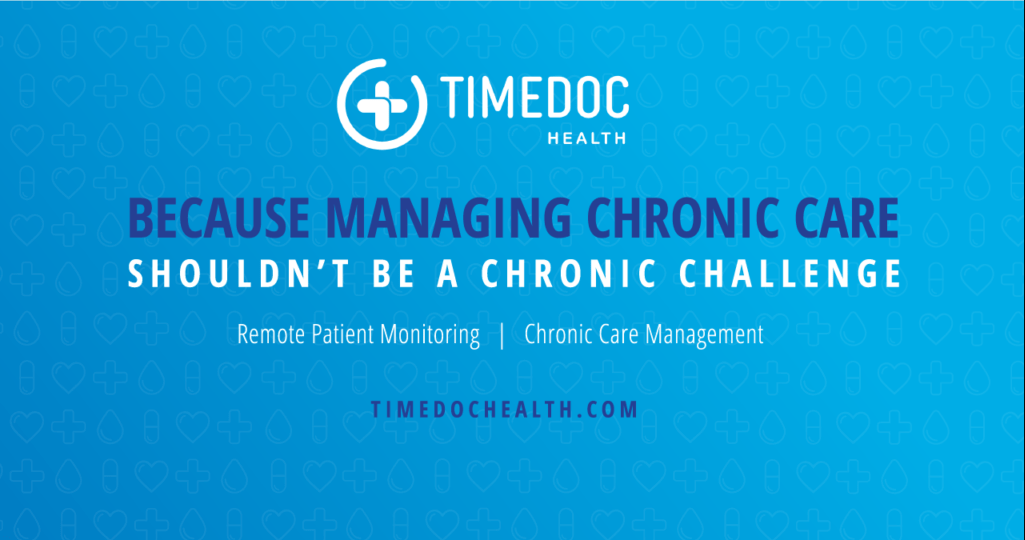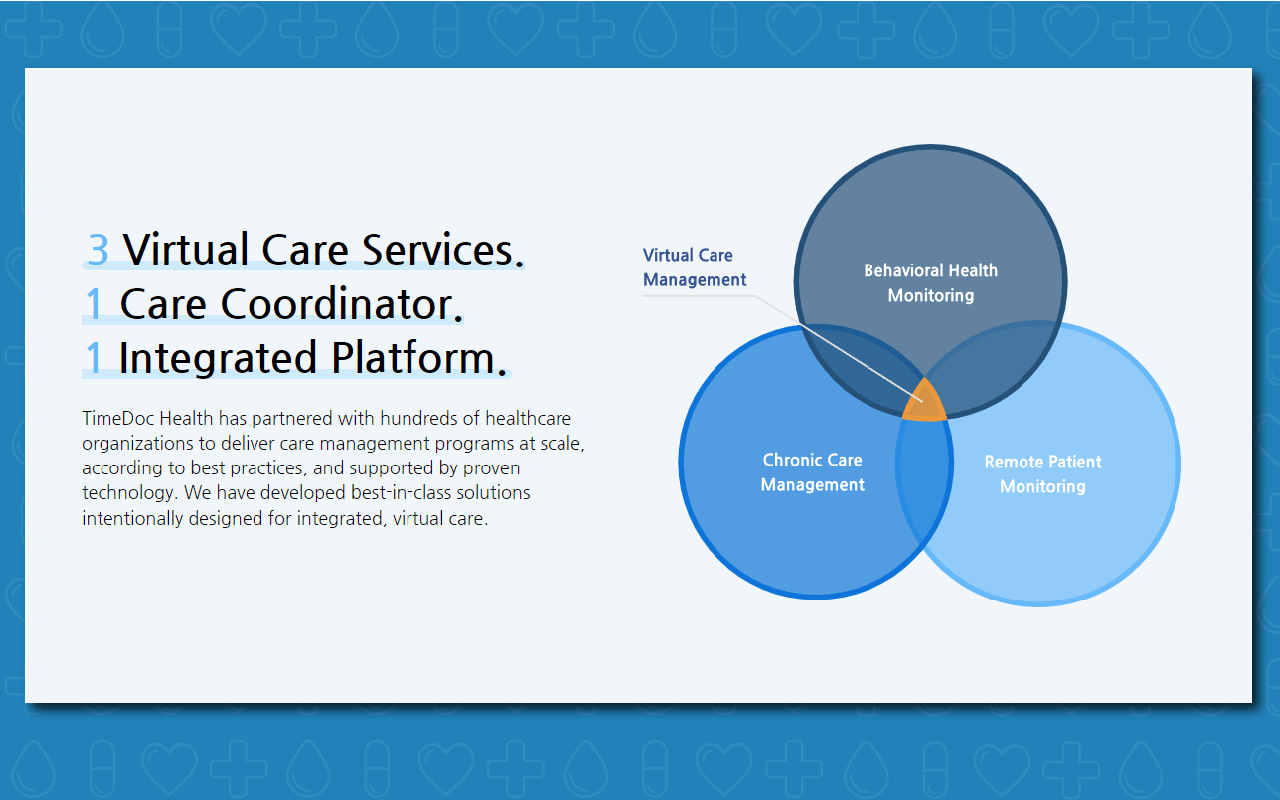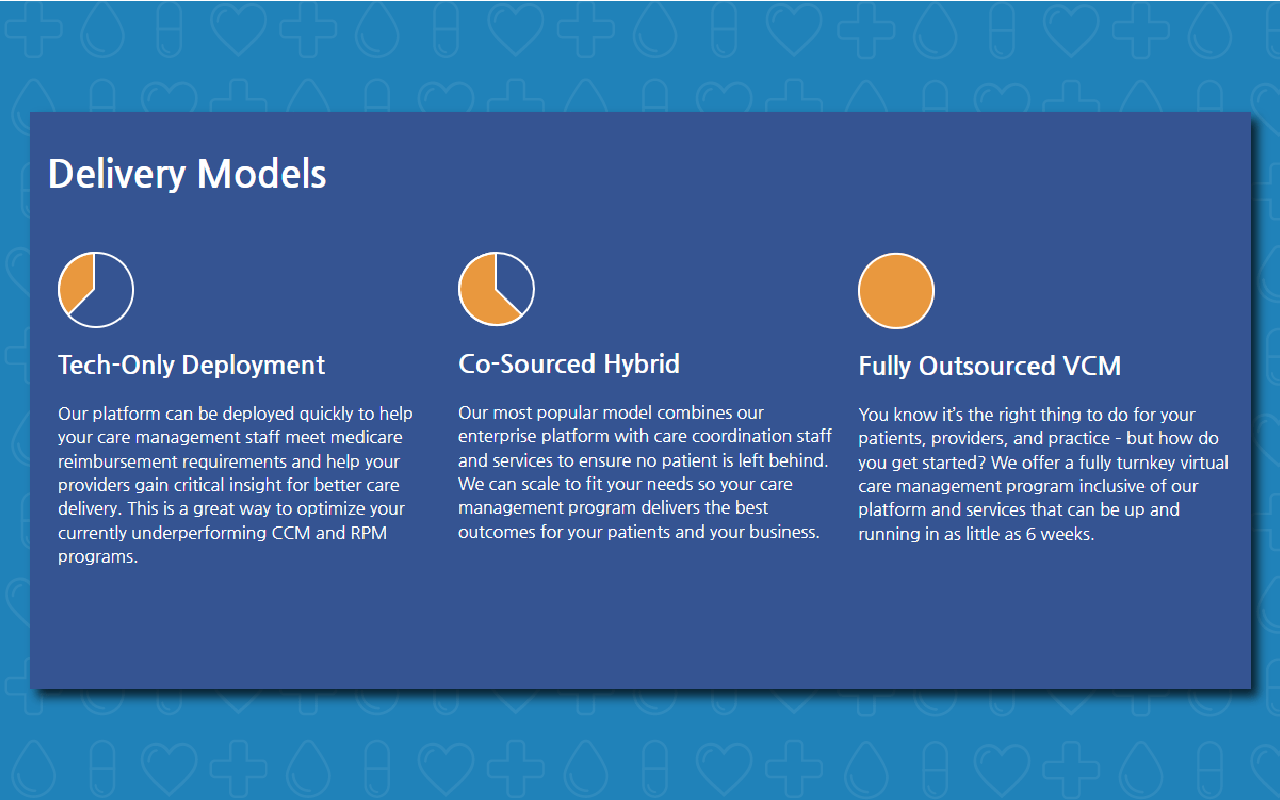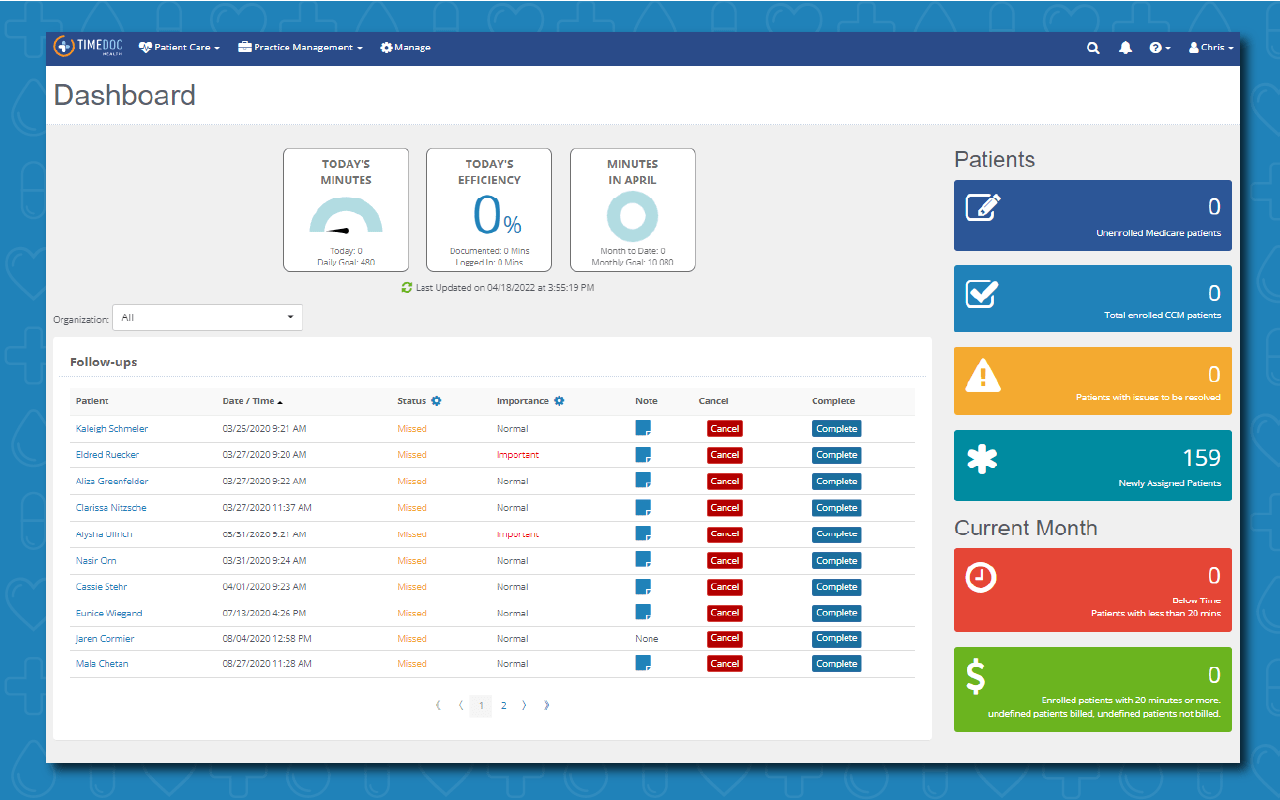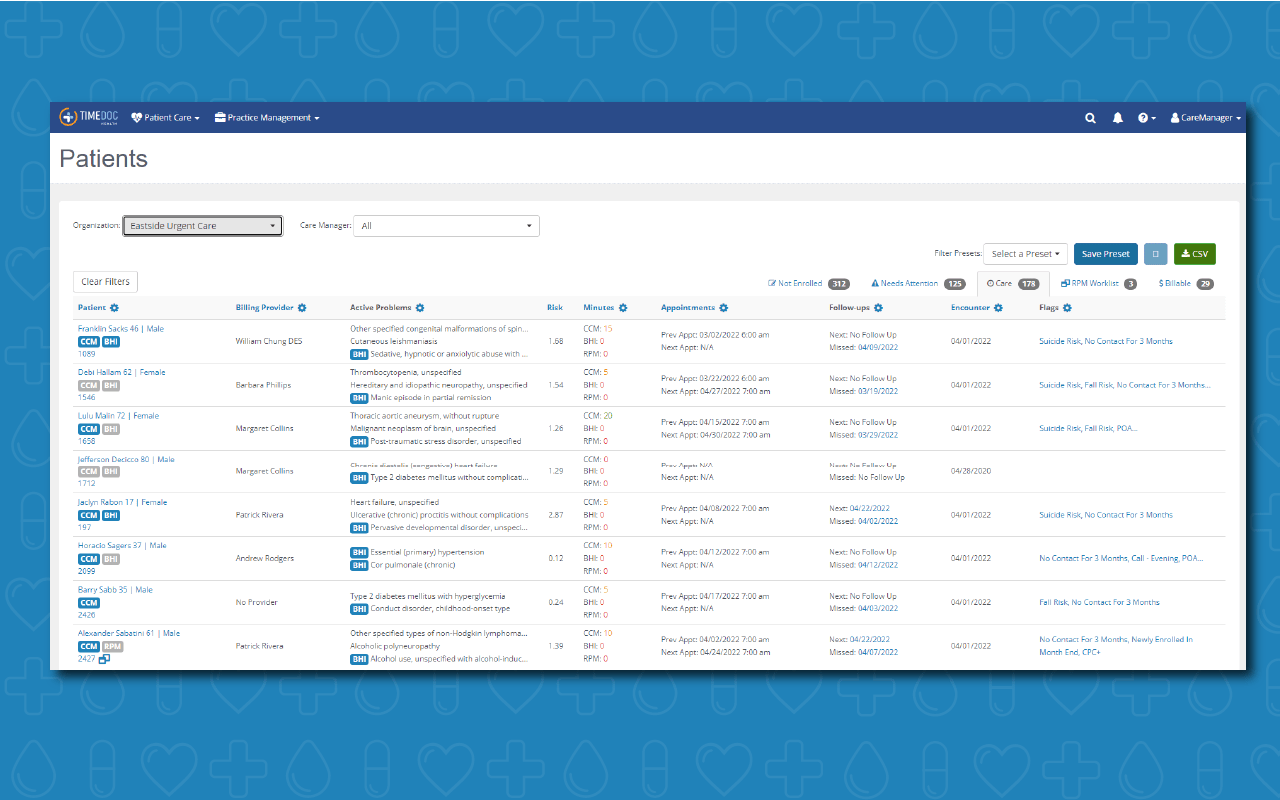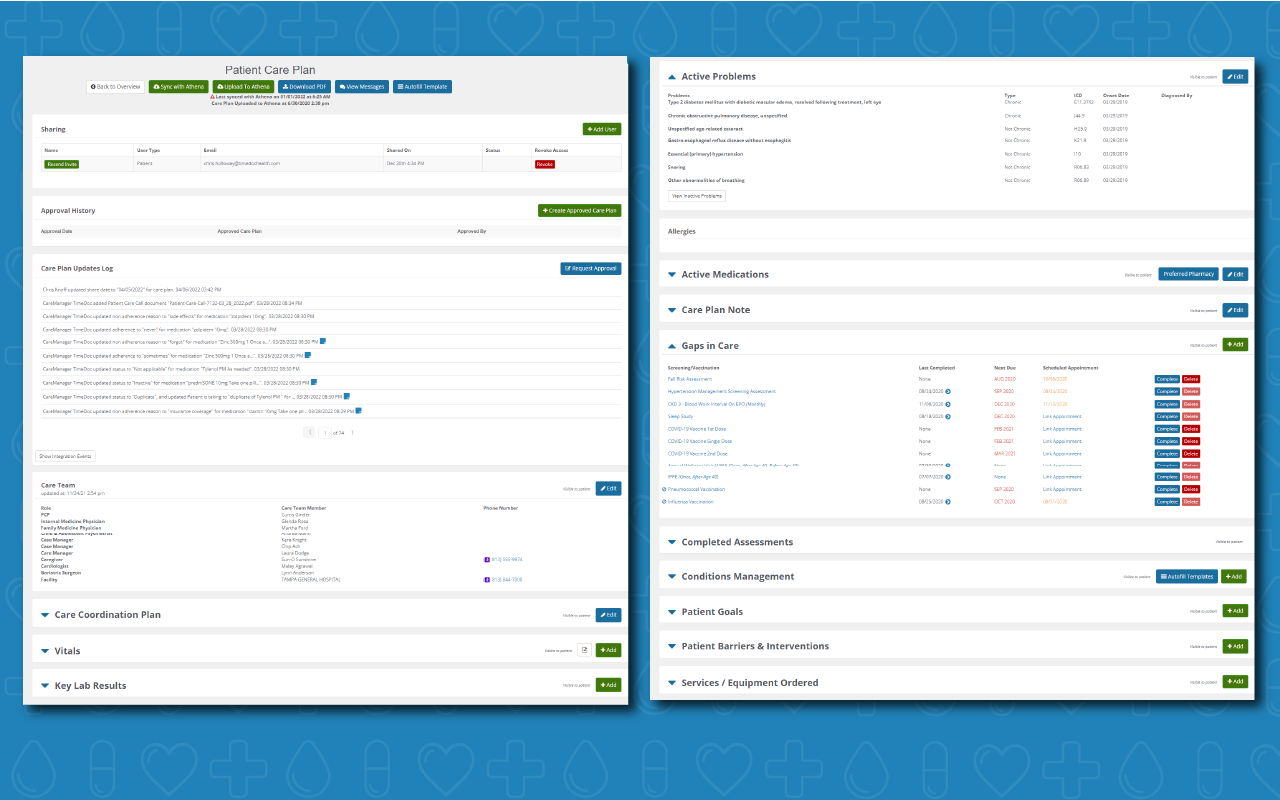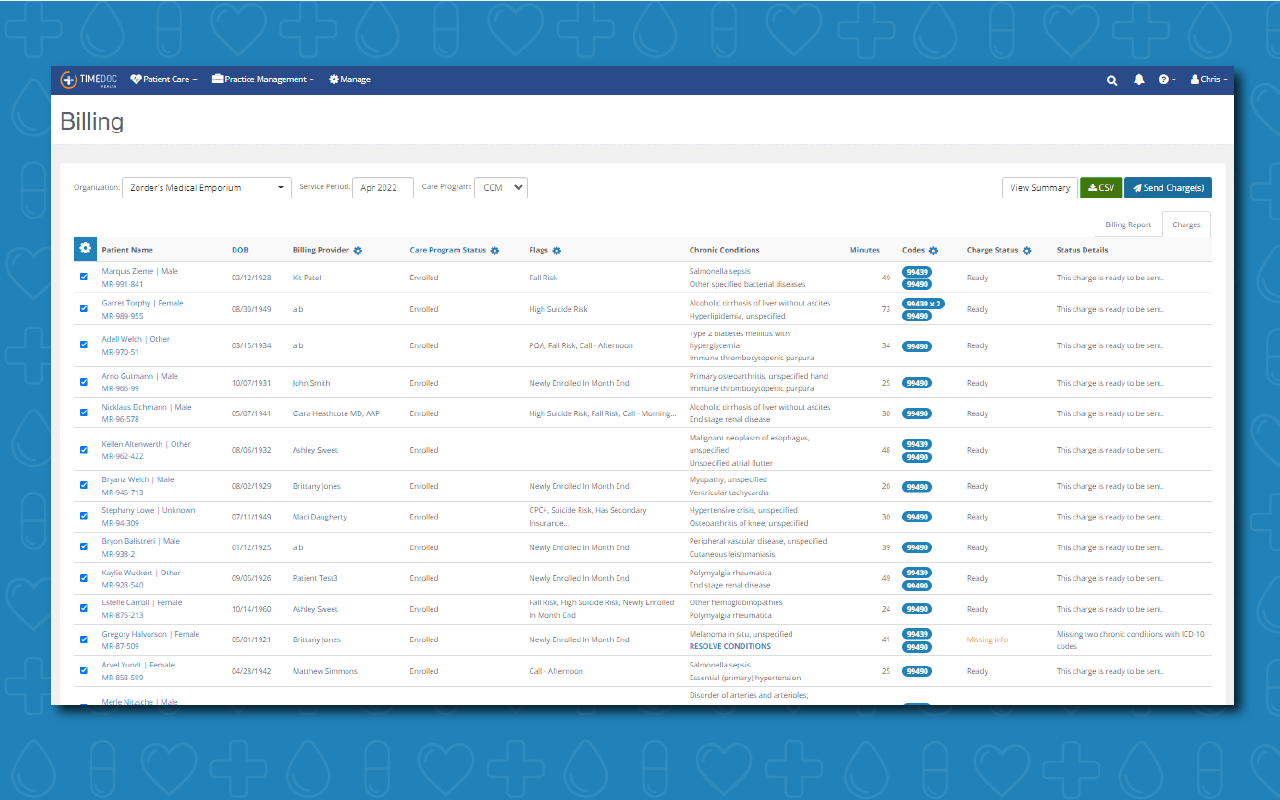 TimeDoc Health makes it easier for overstretched providers to support chronically ill patients between visits – while also maximizing reimbursements. We do this by combining the right technology platform with the right care coordinators.
Providers have too much to do and not enough time to do it. And the people this really impacts are their most vulnerable patients.
To get more time for everyone, you need a solution that lets you:
Keep it simple – with an intuitive platform that can give you remote monitoring and chronic care management in one place, and that's easy for anyone on your staff to learn and use
Keep it connected – with a system that integrates with your EHR, plus dedicated care coordinators who connect with your patients
Keep it going – with a flexible, scalable model that gives you the option to use our care coordinators, yours, or a mix of the two
Only TimeDoc Health brings you this "keep it simple, keep it connected, keep it going" approach.
That's why 94% of patients and providers renew with us each year, and more than 70,000 patients are currently active in our programs.
TimeDoc Health | Now there's time for everyone™
Remote Patient Monitoring
Stay connected with your patients' health in and out of the office with remote patient monitoring (RPM). We combine easy-to-use devices, EHR integrated patient dashboard, and remote care services to create a robust and scalable solution designed for all healthcare organizations and their most tech-averse patients.
Program enrollment specialists
Easy to use cellular-enabled devices
NextGen Integrated platform that pushes readings directly into the patient chart
Dedicated care coordination services
Billing support and charge posting
Customizable alerts
Multiple conditions monitoring
Appointment setting
Reimbursement for codes: 99453, 99454, 99457, 99458, G0511
Chronic Care Management:
At TimeDoc Health, we deliver easy to use chronic care management platforms that integrate directly into your electronic health records (EHR). Through our CCM services, our teams provide the functional and efficient care coordination your patients need.
Program enrollment specialists
Turnkey patient marketing
Dedicated Care Coordination staff
Automated care planning
NextGen integrated platform
Appointment setting
Reimbursement for codes: 99490, 99487, 99489, G0511
Start or scale your virtual care management program - Each healthcare organization is different, so we work with you to build a custom solution to fit your unique challenges. From EHR integrated technology to staff augmentation and more, you can pick the services that fit your needs and results in a comprehensive but flexible solution that optimizes care for patients and enhances revenue for your organization.
Continuity of Care – Combine multiple care management initiatives under one umbrella. We offer three solutions through one care manager on one platform to provide a holistic approach that works as an extension of your practice.