Information
Version of NGE supported:
NGE 5.9.0, 5.9.1, 5.9.2, 5.9.3, 5.9.4, and 6.2021.1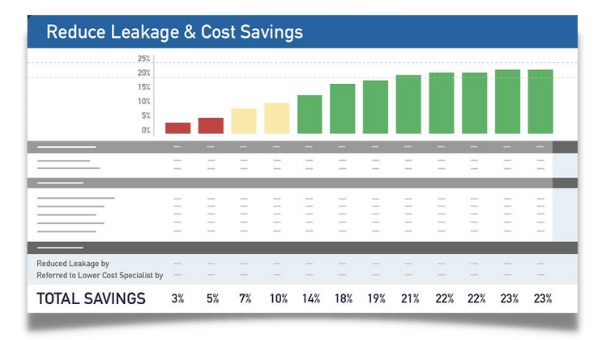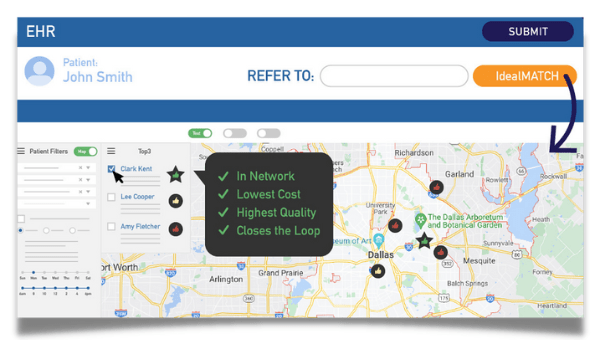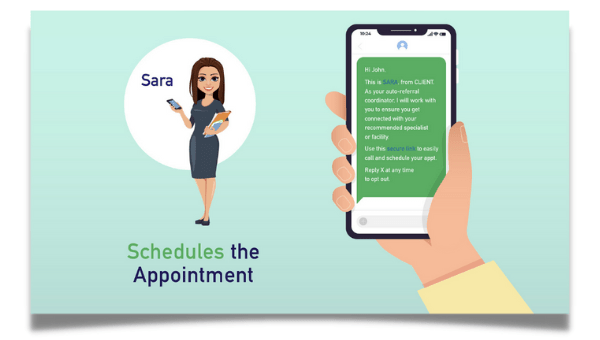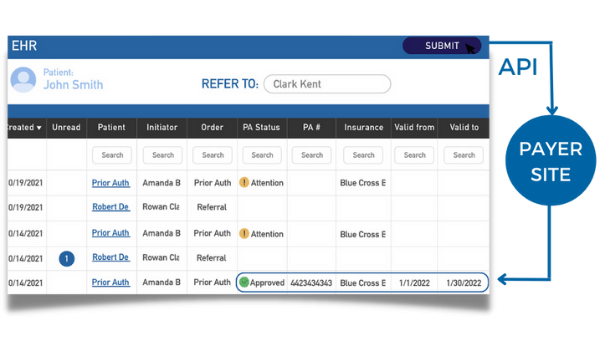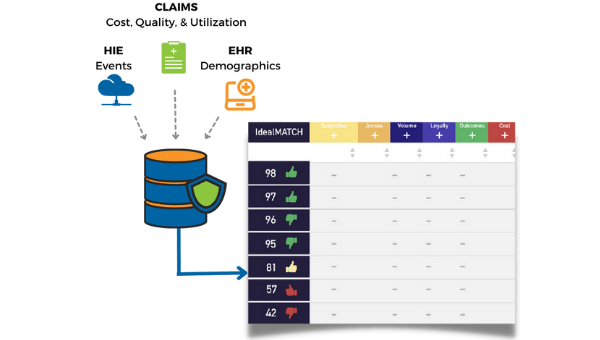 Establish Networks
Our data ingestion platform can consume internal and external claims, quality data, and other relevant insights such as patient access or provider loyalty data that allow you to then rank specialists and facilities using a custom weighting method by service line. Our clients leverage this intelligence to build custom referral networks. Examples include a network for value-based care, an owned provider network, an affiliated network, or building networks for community-based resources.
Auto IdealMATCH
Leverage Network Intelligence data at the time of referral. Coordinators are prompted to select the most appropriate specialist for the patient based on insurance, quality outcomes, costs, location, and patient preferences. IdealMATCH is integrated into Epic so it doesn't disrupt the existing workflow.
Auto Prior Authorizations & Scheduling
ReferralPoint is able to automate a large portion of the referral notification and prior authorization process then enables automated scheduling capabilities based on the workflow of the practice (by patient, by staff, in real-time).
Auto Closing the Loop
ReferralPoint supports closing the patient care loop between the primary care provider and specialist while tracking each step from referral order to a closed loop regardless of the referred-to providers EHR. Once a referral option is selected, ReferralPoint automates communication (SARA) with the patient to guide them along the journey then updates the status of each referral - including automated reminders, follow up, and even feedback surveys which can be used to update the scores of each provider. Because our solution is built on a data ingestion engine, we can close the referral loop a number of ways including engaging the patient, faxing the specialist, analyzing claims or receiving ADT feeds.