Information
Version of NGE supported:
NGE 5.9.0, 5.9.1, 5.9.2, 5.9.3, 5.9.4, and 6.2021.1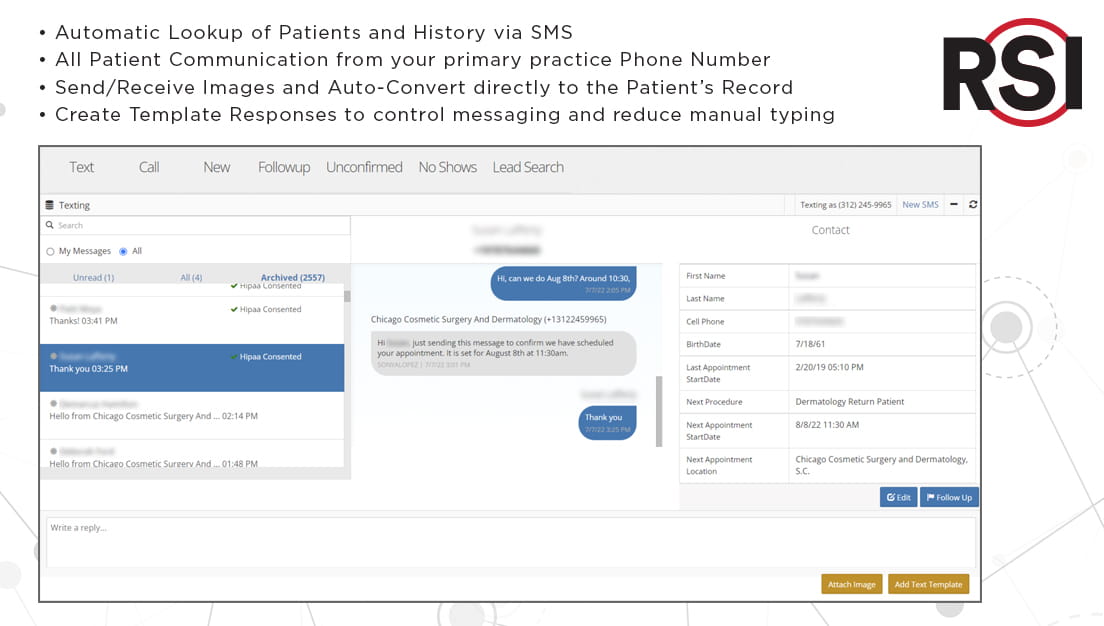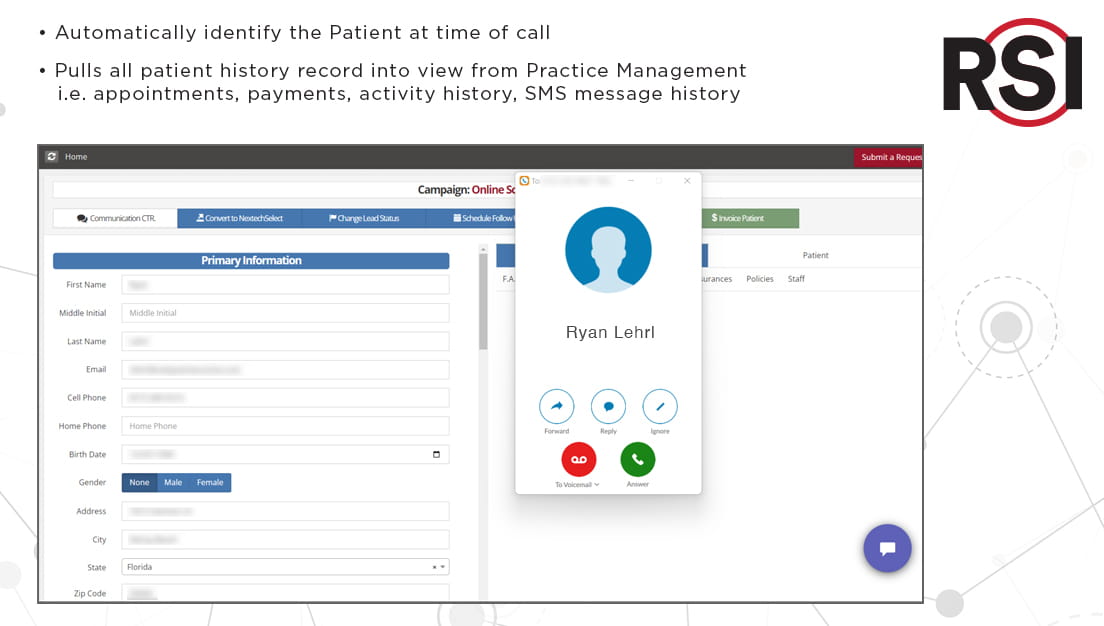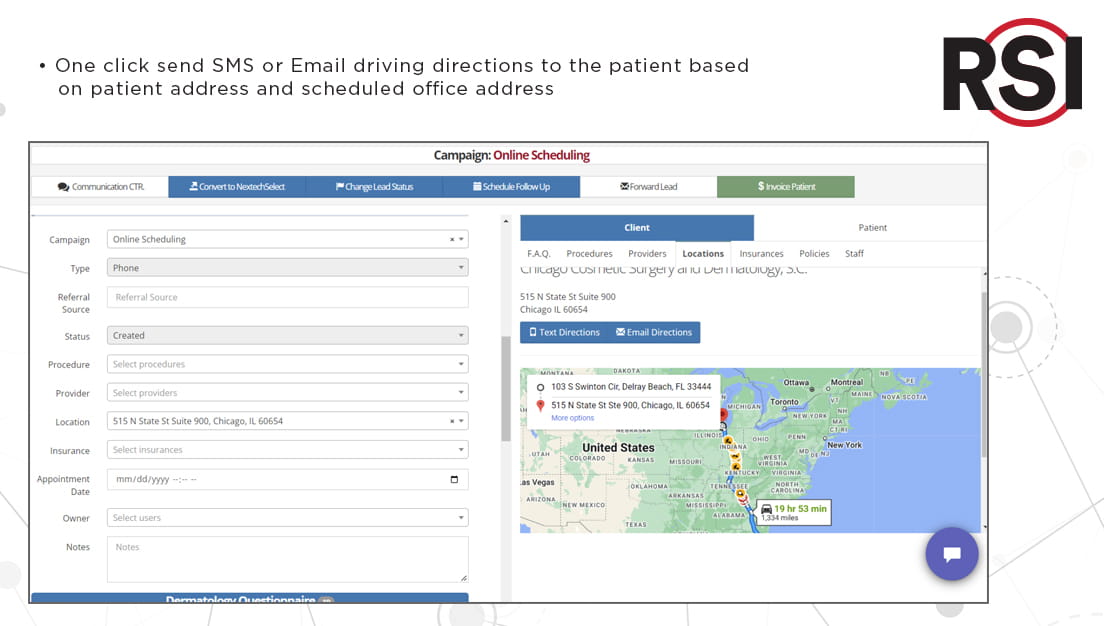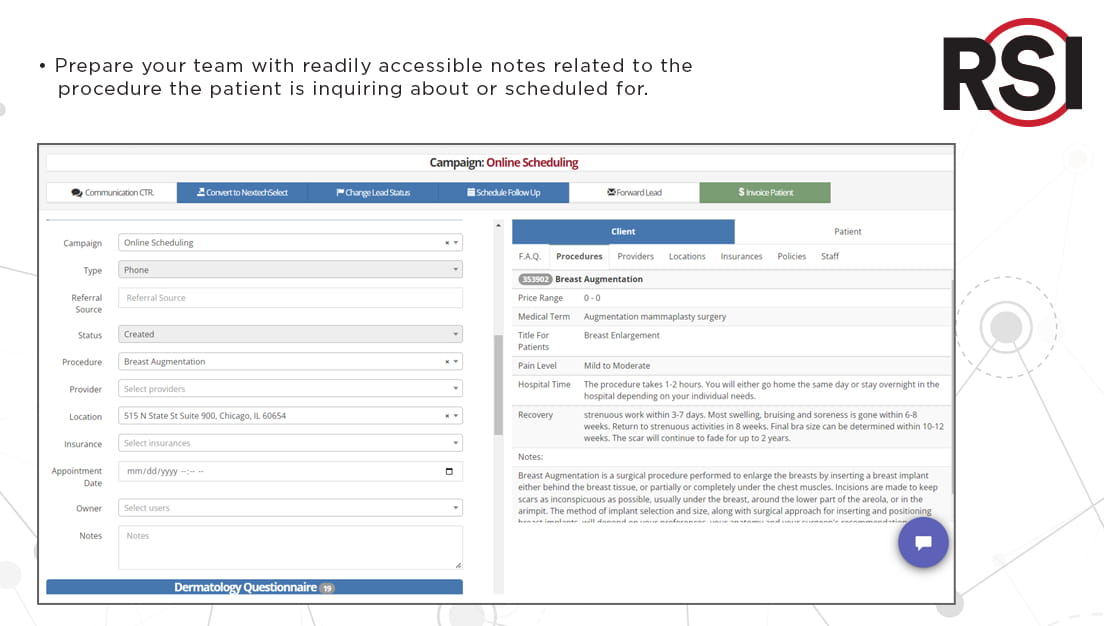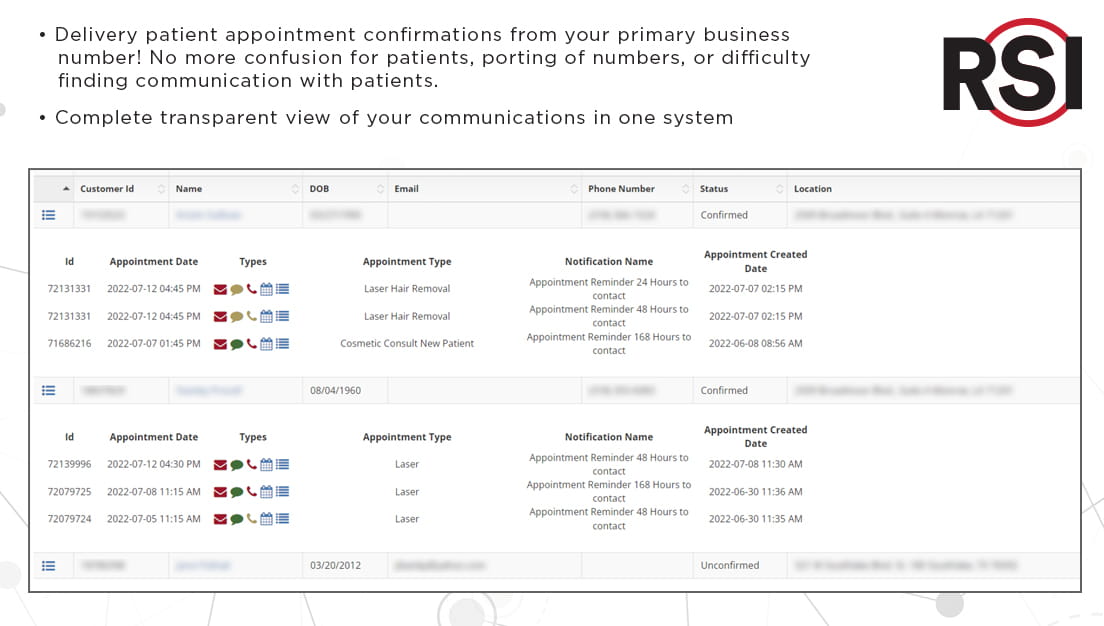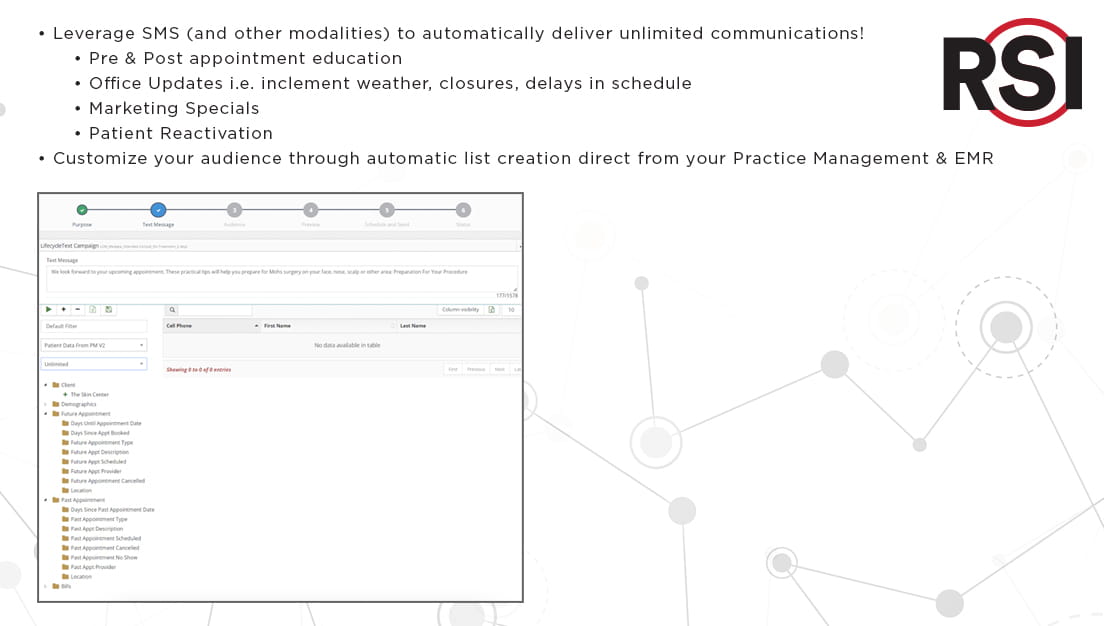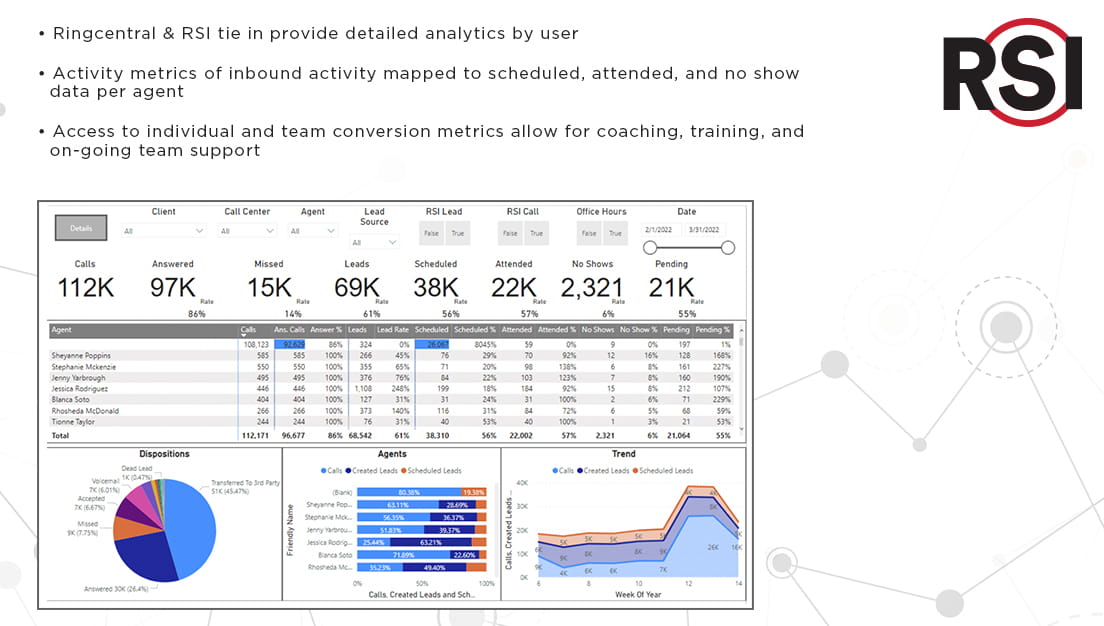 By offering personalized automation and detailed performance data, RSI makes it possible for medical professionals to enrich their patient relationships and reduce staff workload - allowing them to focus most on what's right in front of them.
RSI is a leading CRM platform designed specifically for healthcare and bridging the gap between your patient communication and practice management software while providing the most complete set of data analytics available to your practice.
Our strong relationships with Voice Over IP providers (VOIP), Marketing Partners, Practice Management & EHR solutions have allowed us to provide patient experience and data analytics that provides complete insight into your practice.
Collecting data through the entire patient experience, vs subsets of the experience, allow for individualized communication. Through RSI Analytics you'll be able to see and manage data that has function across all lines of your practice.