Information
Version of NGE supported:
NGE 5.9.0, 5.9.1, 5.9.2, 5.9.3, 5.9.4, and 6.2021.1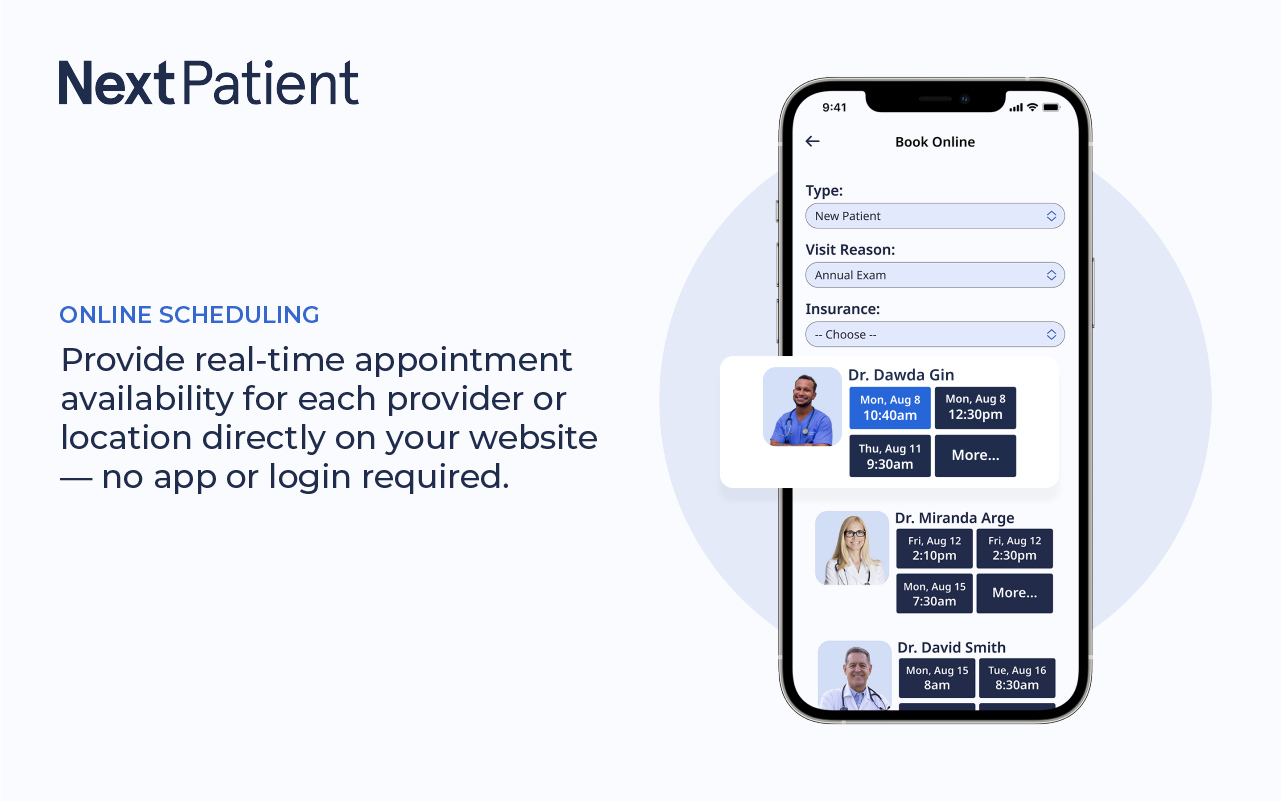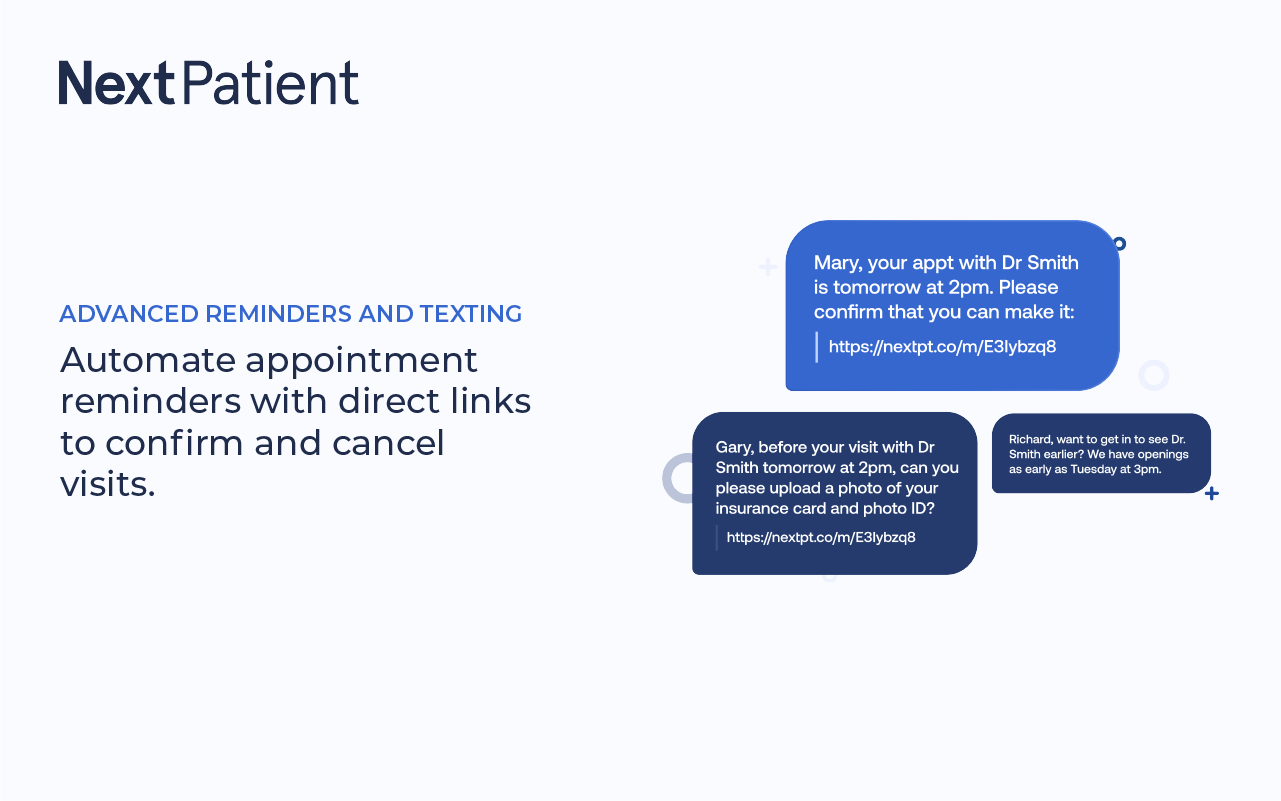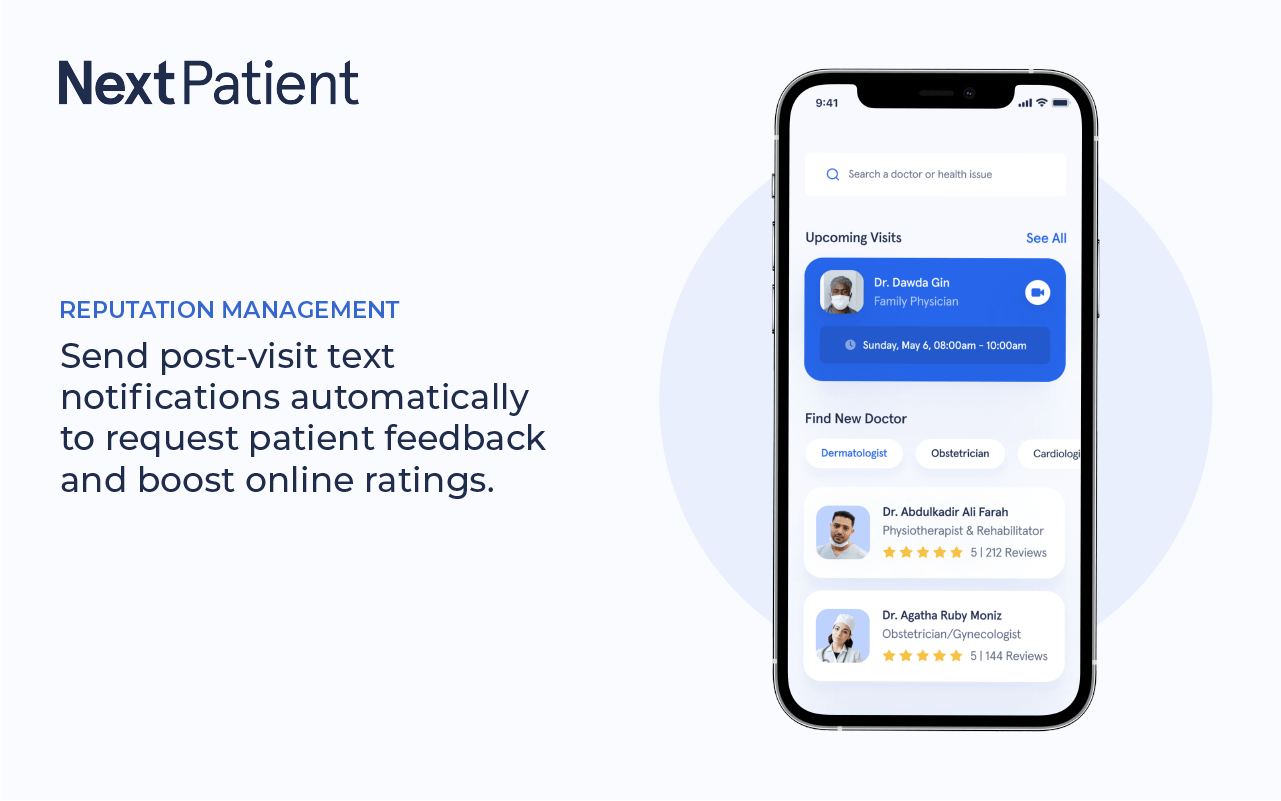 NextPatient is the trusted technology partner in online scheduling and digital front desk operations for today's patient-centered medical practices. With 46% of online appointments booked after hours and 61% booked from a mobile device, NextPatient powers a consumer-quality healthcare experience for the modern patient. Managing more than 400,000 self-scheduled appointments each month, NextPatient helps medical practices advance patient experience, increase operational efficiency, and boost practice revenue.
Healthcare organizations across the U.S. are using NextPatient to:
Attract and retain more patients
Improve online reputation
Boost front office staff satisfaction
Reduce phone calls and no-shows
Increase operational efficiency
A deep two-way integration with NextGen offers a seamless, flexible solution that provides real-time appointment availability and streamlines scheduling workflows for front office staff.
24/7 online self-scheduling — no app or login required
Appointment reminders to confirm or cancel
Two-way patient texting
Broadcast messaging
Automated post-visit patient surveys