Information
Version of NGE supported:
NGE 5.9.0, 5.9.1, 5.9.2, 5.9.3, 5.9.4, 6.2021.1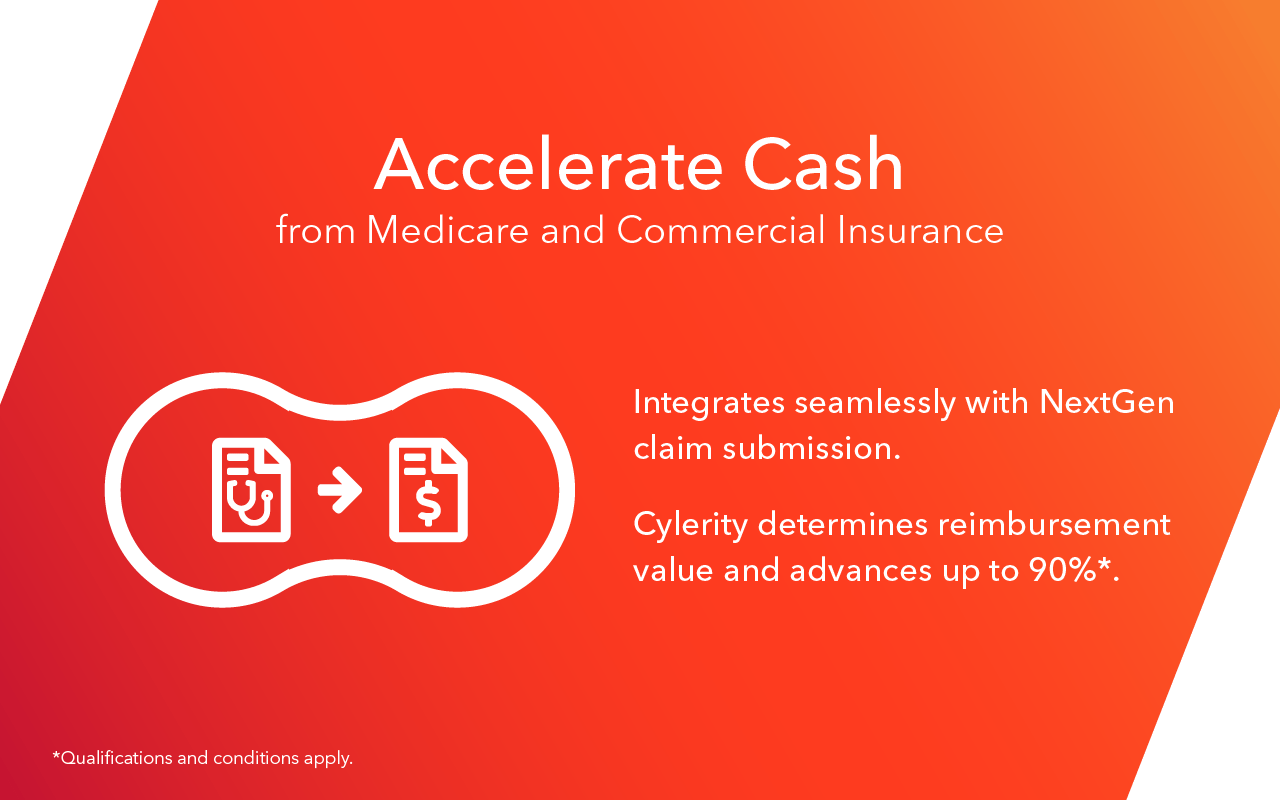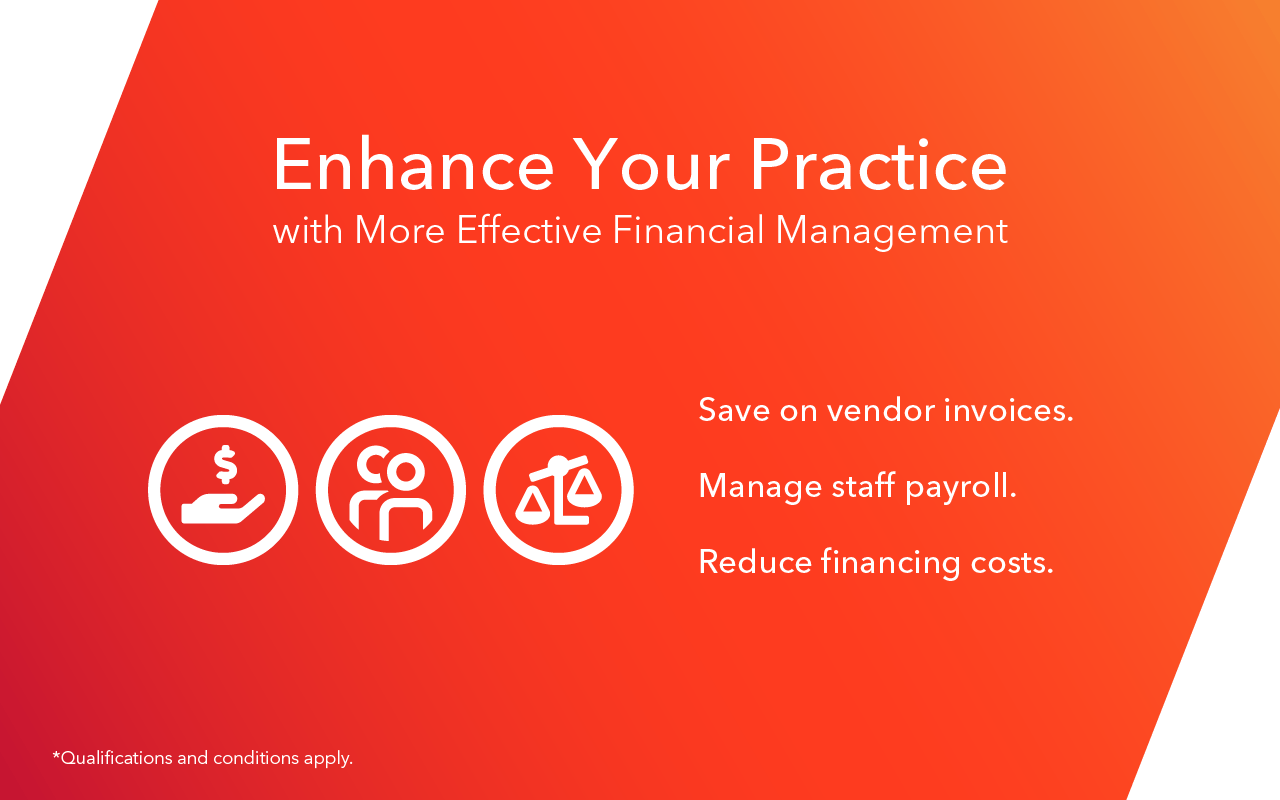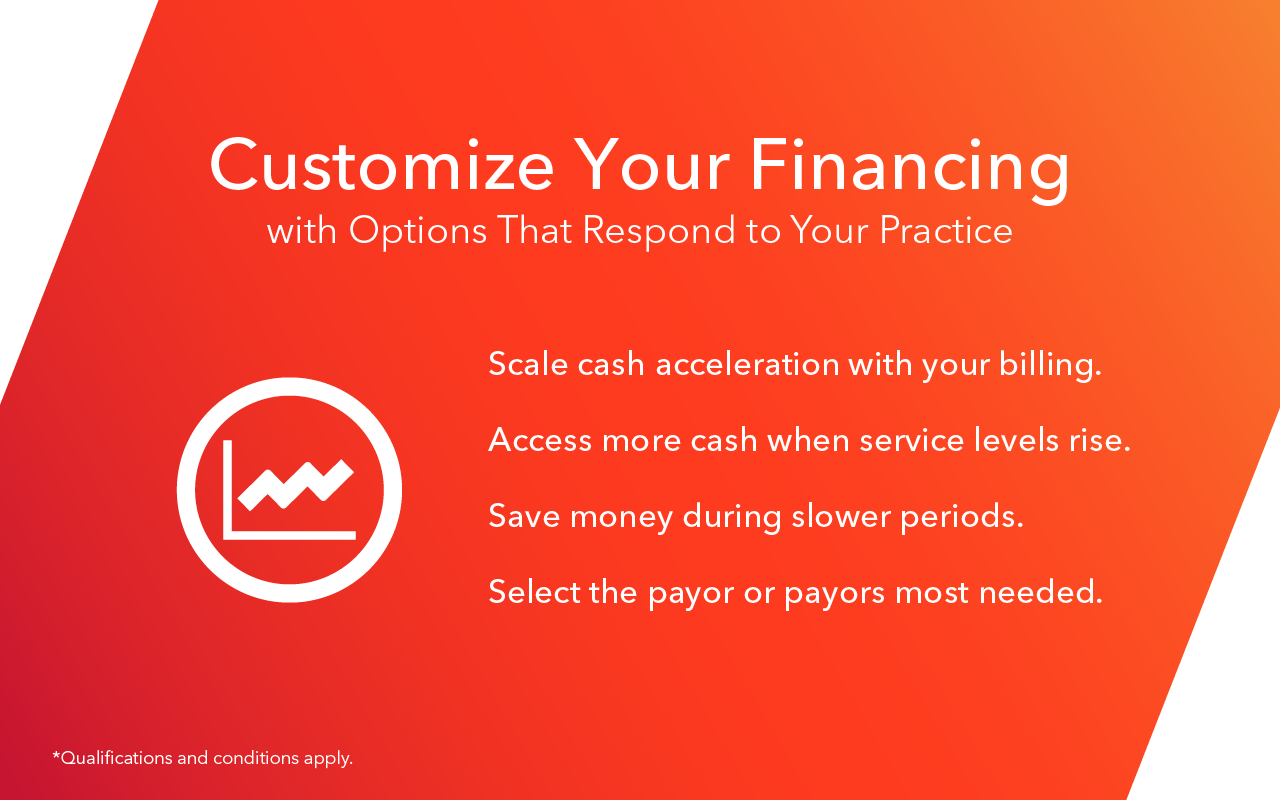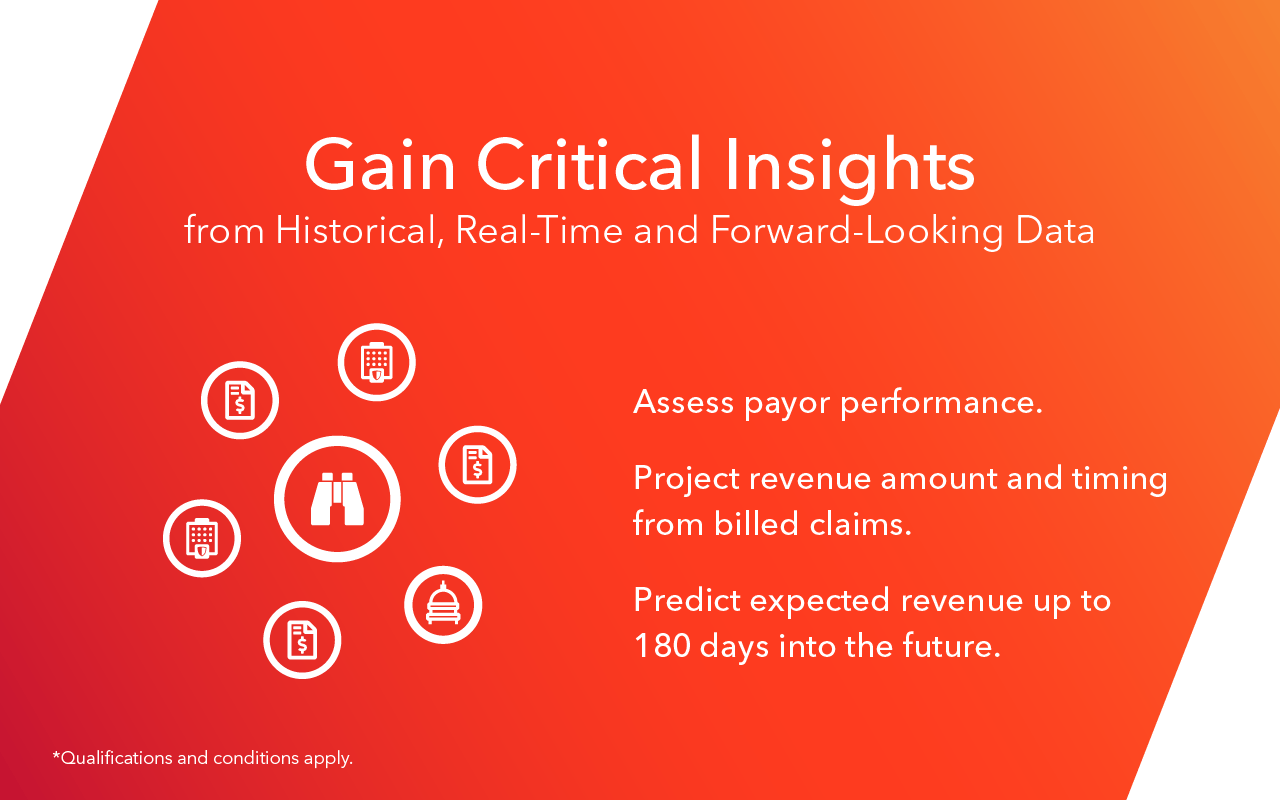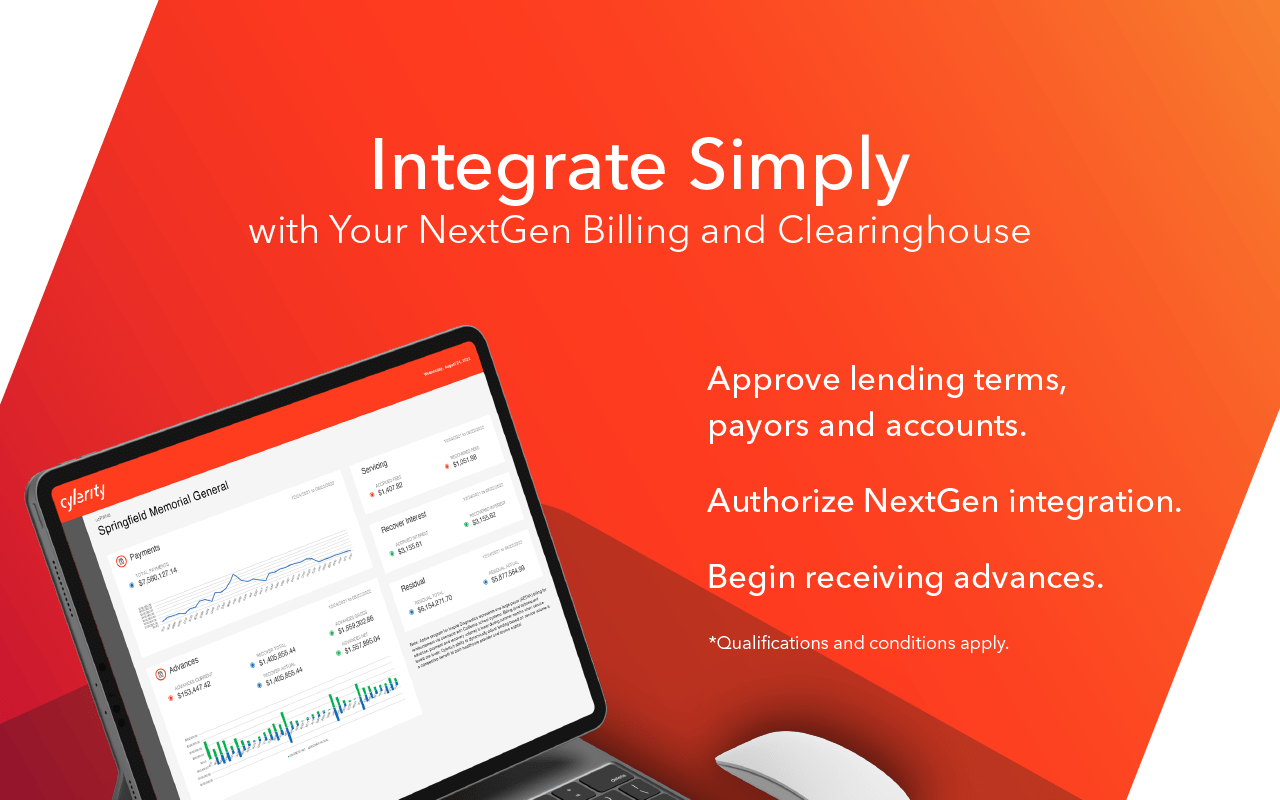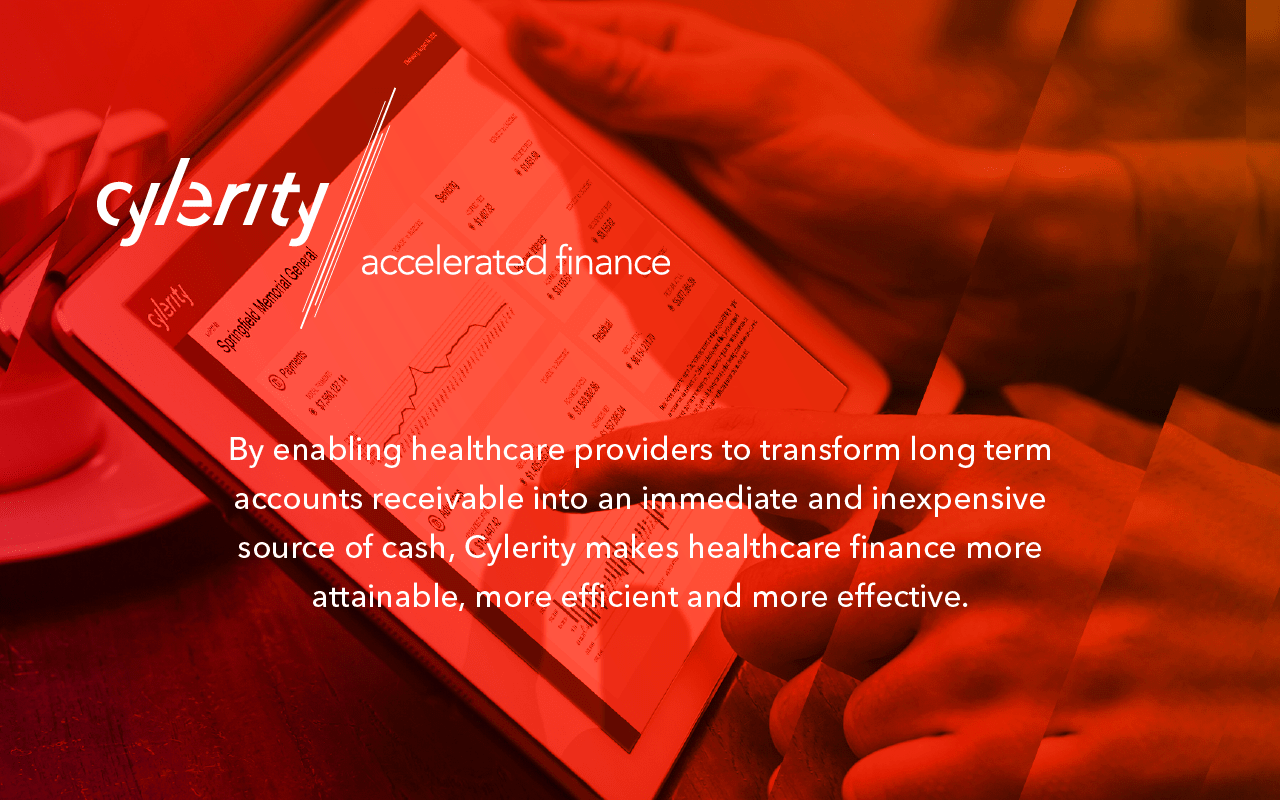 About Cash Acceleration
Managing cash flow is a significant problem for healthcare providers when third-party payors, like Medicare or commercial insurance, comprise a substantial portion of a provider's revenue. The considerable delay between submitting reimbursement claims and receiving payment decreases the ability of providers to effectively manage the financial health of their practice.
By giving healthcare practices access to a considerable portion of their future payments almost immediately after a reimbursement claim is submitted, Cylerity's Cash Acceleration alleviates many of the financial challenges healthcare providers face.
The Benefits of Cash Acceleration
Instead of waiting 45, 90 or even 120 days for service payment, Cylerity delivers cash to you within hours of submitting a reimbursement claim. With immediate access to cash, you can:
Put your practice on a more stable, more predictable cash standing.
Fund the growth of your practice.
Expand your staff—temporarily or permanently.
Take advantage of vendor "quick-pay" discounts.
Prepare for seasonality or health crises.
Make more informed decisions with critical insight into historical trends, forward booked revenue and long-term revenue predictions.
How does it work?
When you generate a reimbursement claim to a qualified third-party payor, such as Medicare or most commercial insurance carriers, Cylerity:
Analyzes the relevant, non-patient, financial data within the claim to determine the expected payment amount and expected time-to-payment.
Sends a cash advance to your bank account within about 48 hours of the moment you generate the claim.
Reconciles payments and recovers advances to minimize cost and complexity, while maximizing your total payment amount.
Your Best Financial Strategy
The unique qualities of healthcare reimbursement accounts receivable make it difficult for providers to find financial strategies for managing days in A/R and days of cash-on-hand. Traditional A/R financing is simply too difficult to attain, too costly or cannot meet the needs of a dynamic healthcare business.
Cylerity has solved the cash delay problem — alleviating financial pressure while you focus on building a vibrant and financially healthy organization.
Receive a Complimentary Analysis
As a NextGen customer, Cylerity offers a complimentary analysis of your payors and cash flow dynamics. Contact us using the Visit Partner link above to schedule a quick introduction to a Cylerity success manager.