Information
Version of NGE supported:
5.9.0, 5.9.1, 5.9.2, 5.9.3, and 5.9.4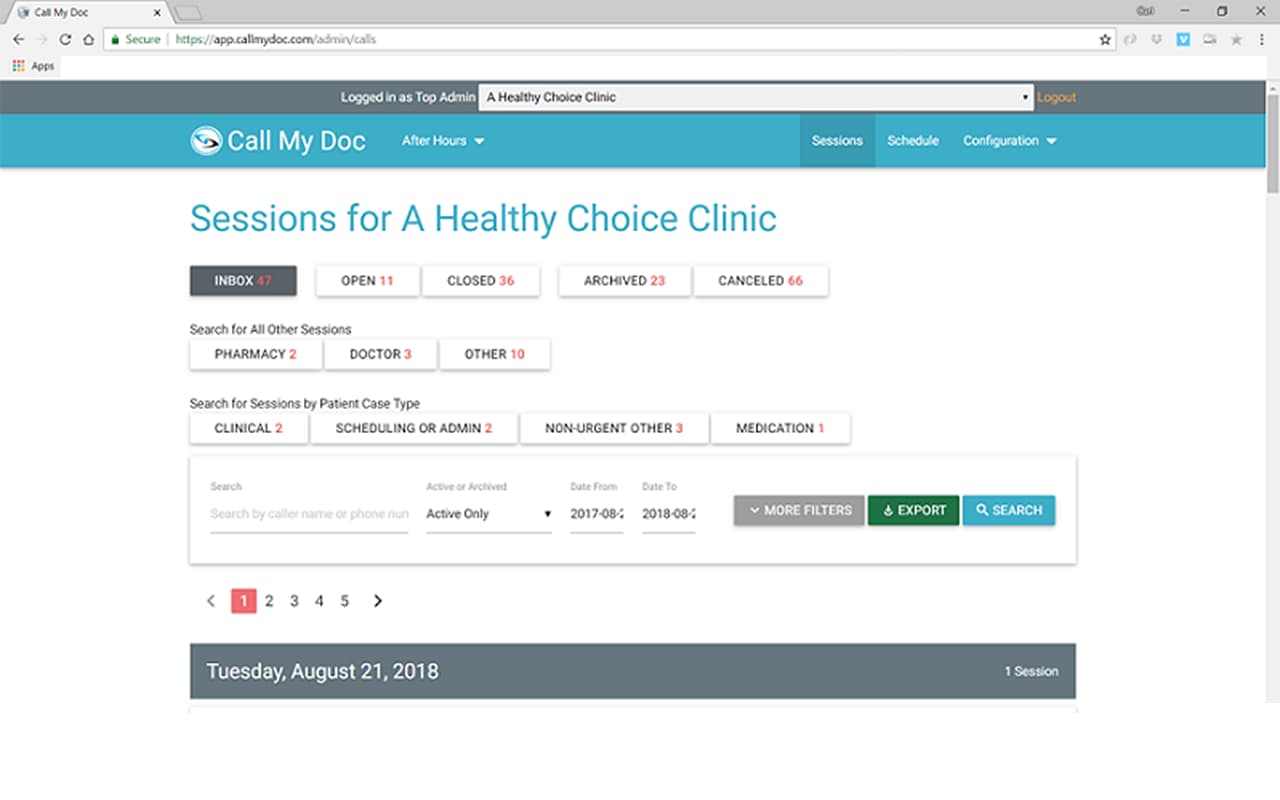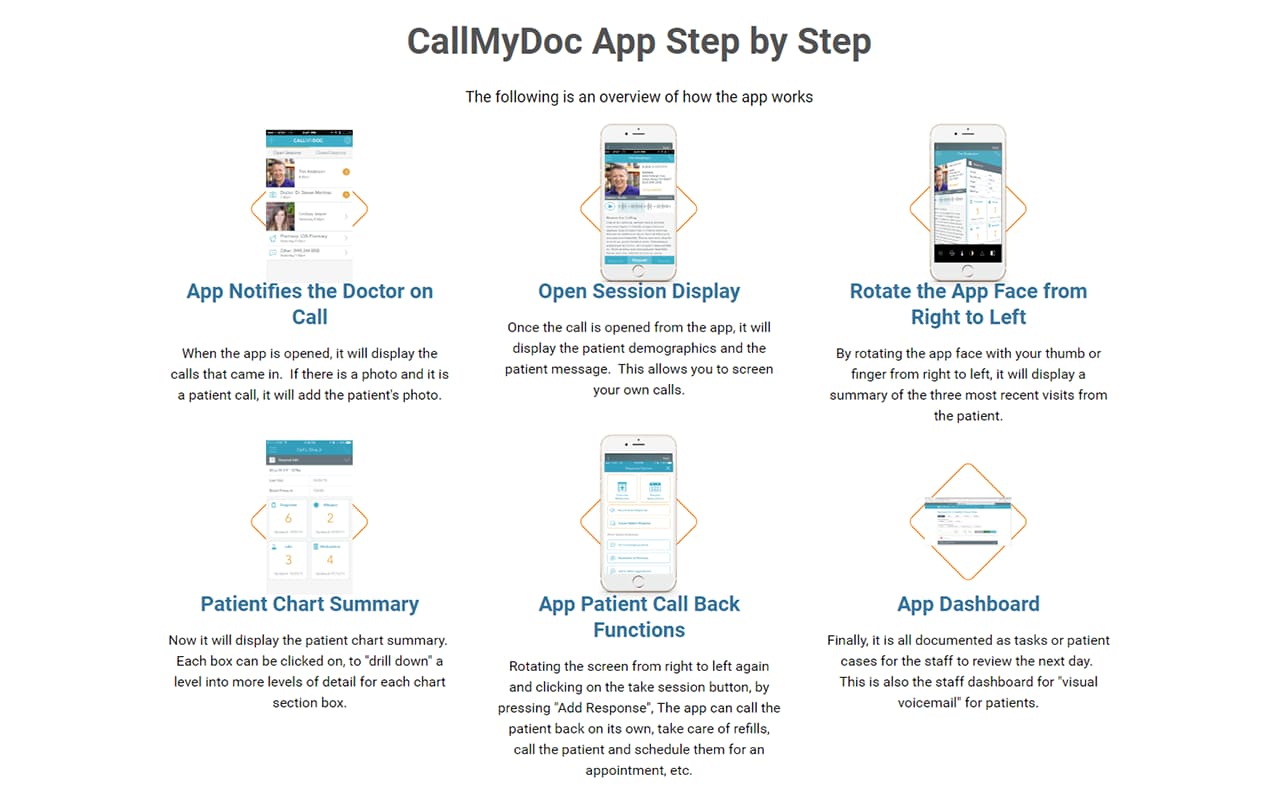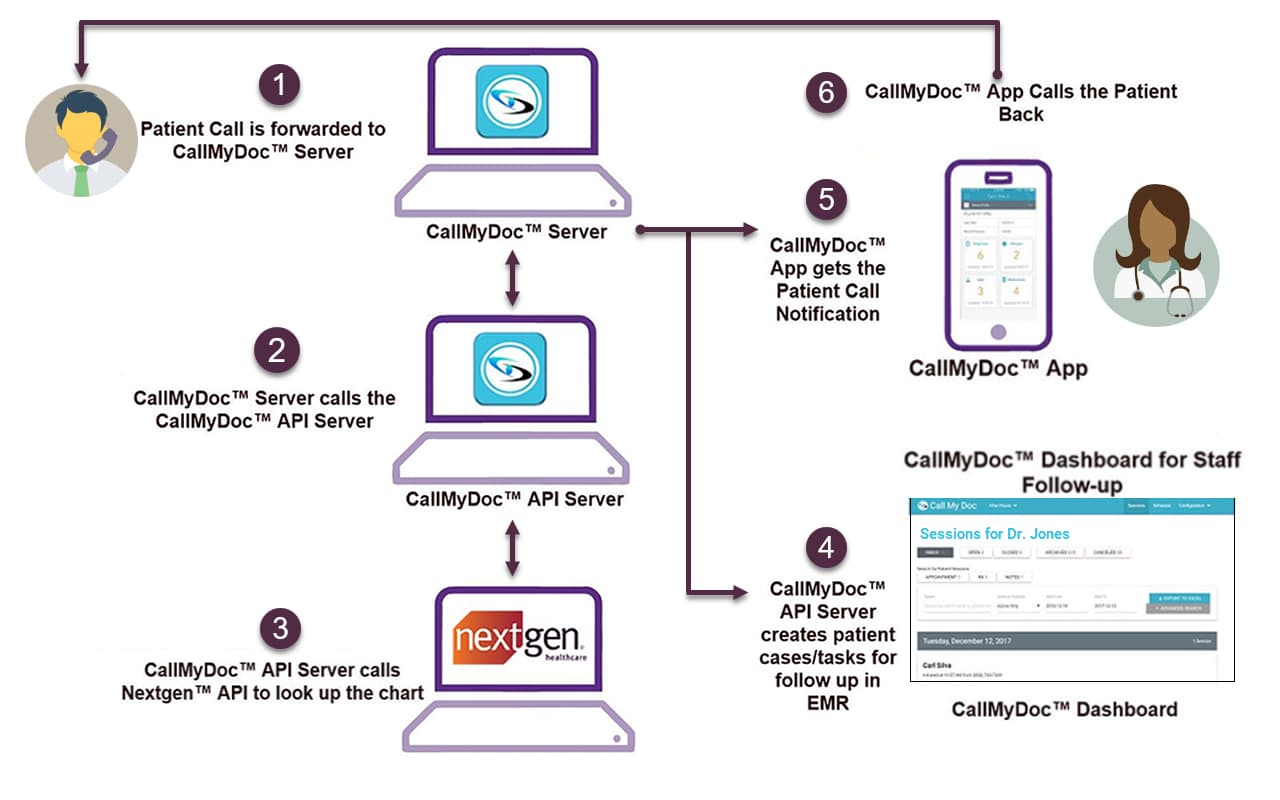 CallMyDoc<sup>&trade;</sup> is an app that can call patients back by itself
Features:
Answers incoming phone calls and allows the on-call provider to pre-screen all patient requests, sending patient requests with notes and the patient's chart to the provider's CallMyDoc iOS or Android App.

Communicates a refill or prescription using text-to-speech to tell the patient where to pick up their medication.

Calls the patient by itself to schedule their appointment.

Transcribes instructions and uses text-to-speech to communicate your instructions to the patient.

Records instructions and tells the patient your instructions in your own voice.

Tells the patient a number of preset responses so you don't have to repeat them.

When the telephone encounter is finished, CallMyDoc™ automatically puts the paperwork of the telephone encounter back in the patient's chart.
CallMyDoc™ replaces all voicemail with a dashboard:
No critical patient voicemails or messages are missed or dropped

.

The time-wasting process of remembering to listen to voicemail, listening to voicemail, looking it up, typing it back in as a task, is a huge waste of staff resources

.

CallMyDo

c™ does all of this by itself, so it is easy to track and follow up on calls, and no calls can be missed

.

Automatically creates tasks or patient cases directly in the EMR with a transcription of the patient's question

.
A flowchart illustrating how CallMyDoc™ works is shown in the image carousel above. CallMyDoc™ is currently being used in 42 states and handles 250,000 patient calls a month. No patient training is required.