Information
Version of NGE supported:
NGE 5.9.0, 5.9.1, 5.9.2, 5.9.3, 5.9.4, and 6.2021.1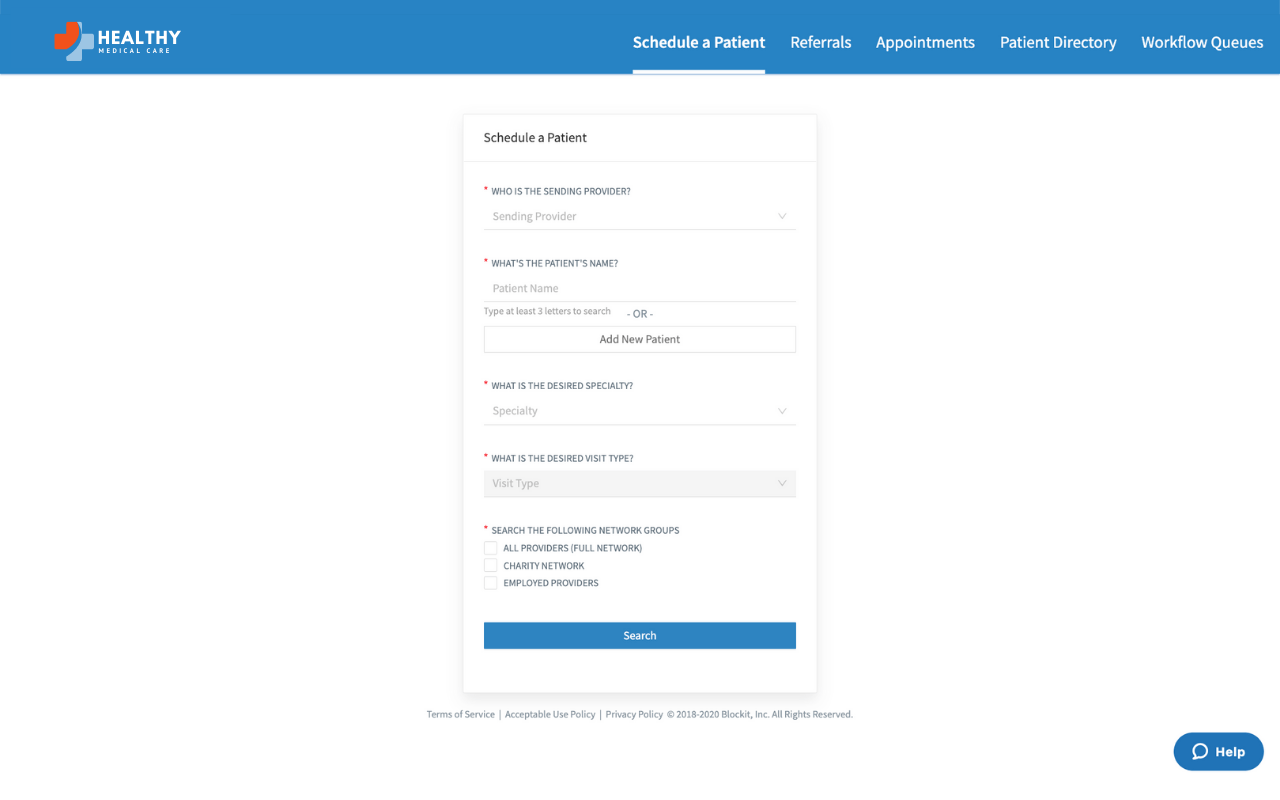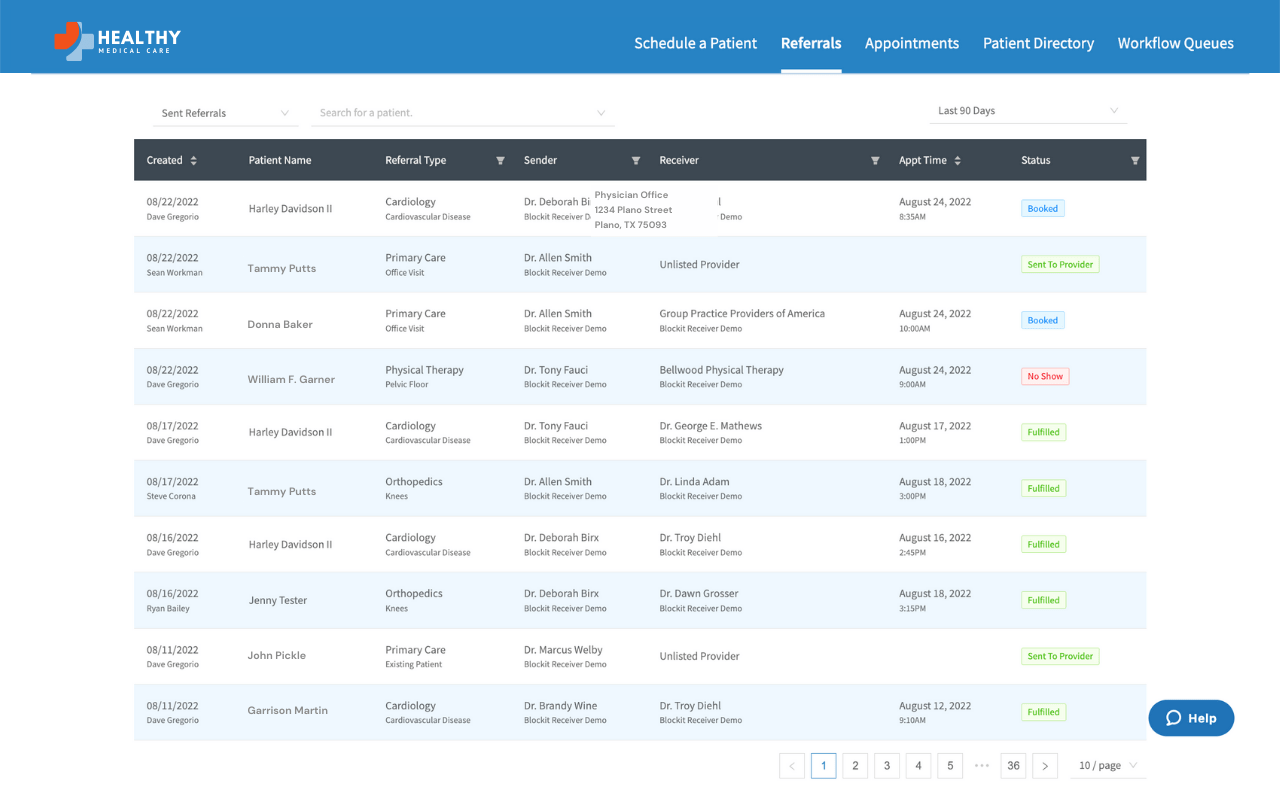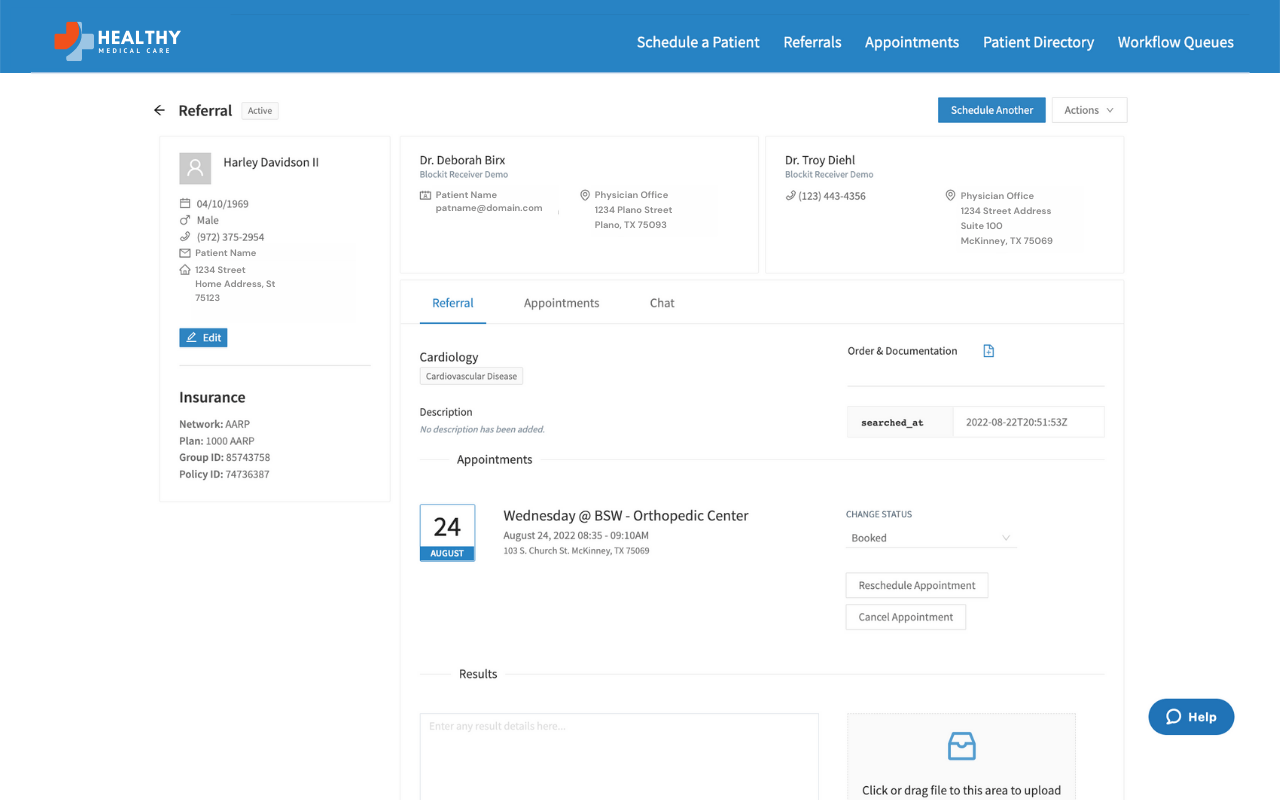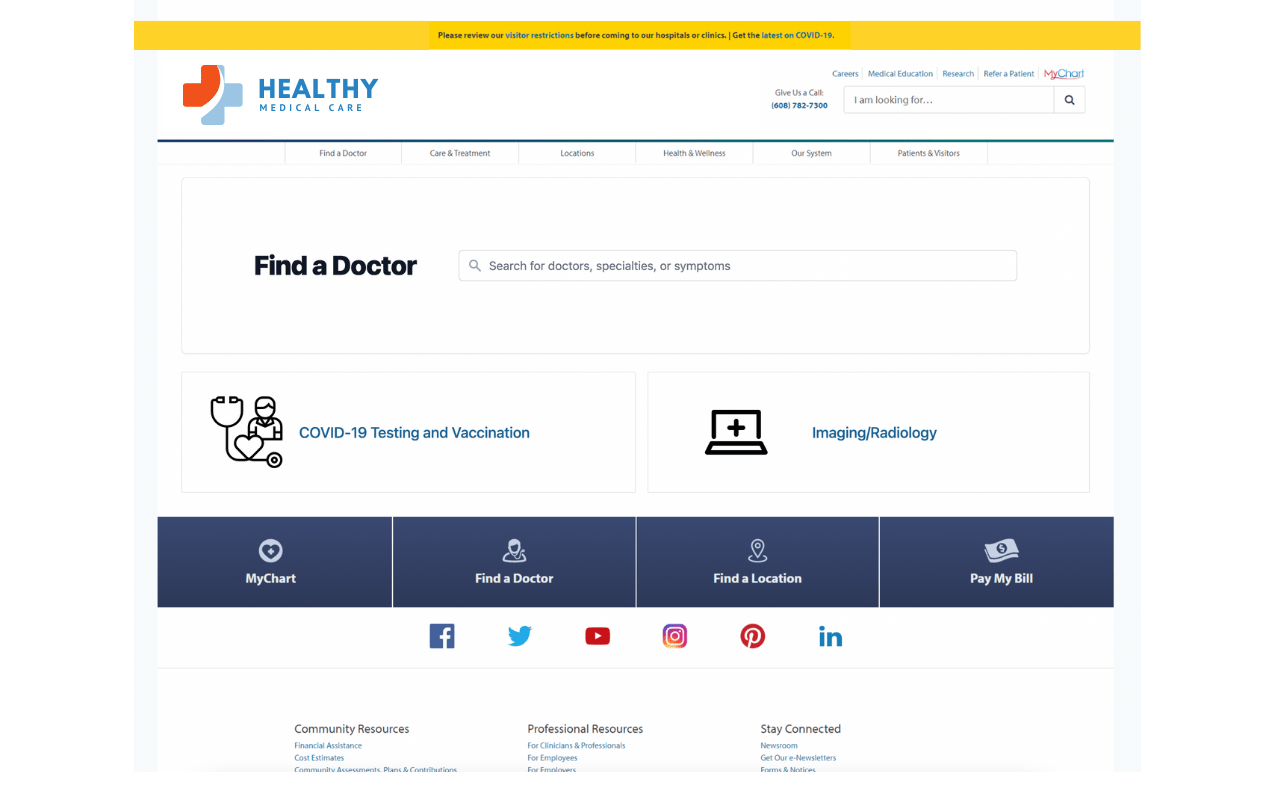 We make it easier for patients to access care while significantly improving the provider's ability to contribute to a better, faster, and more enjoyable patient experience.
We do this by providing solutions for Patient Self-Scheduling and Referral Management. Both feature deep EMR integrations to ensure the patient's continuum of care. Blockit is EMR agnostic, meaning it seamlessly integrates with most EMRs. This bridges the gap to schedule and track a seamless journey, providing you with insights along the way whether the patient is self-scheduling with you or whether you need to move the patient to a partner provider on a different system.
Provider Directory
Convenience is one of the most critical factors for patients in their choice of provider. We help remove the barrier of clicks, multiple portal log-ins, phone calls, and faxes by utilizing patient self-scheduling integrated directly with the EMRs in your network.
Patients can book an appointment instantly through our Provider Directory or use your existing UI powered by our scheduling/integration engine. This fully customizable digital front door embeds directly into your patient engagement strategy for an on-brand experience that allows you to tailor the patient experience and ensure real-time availability. Designed with the end-user in mind, the Provider Directory is easy to navigate with adaptable filters, sorts, and searches so patients can easily find care that matches their needs and providers can receive appointments with the qualifications required.
In addition to improving the patient experience, we provide the opportunity to reduce lost revenue from cancelations and no-shows. Our integrated, automated patient notification and reminder solution proactively offers a robust set of patient engagement options, including self-cancel, reschedule, reminders, and waitlisting. These features work on your behalf without staff involvement, leading to reduced wait times and increased patient volume.
Referral DNA
Imagine if your staff and care coordinators could see the availability of every, Provider, Lab, Imaging machine, or service within your network. Not only that, but they could use that to schedule an appointment for every referral in 4 minutes or less. . With Blockit, you can do all that and experience an average of 85% patient follow-through rate.
So no one falls through the cracks, Blockit's referral solution can be implemented in three ways: at discharge, post-discharge by a navigator, and through automation. D, N, and A. To better explain, here's what that looks like:


1. Discharge: At the time of service, facilitated by staff. The patient leaves with the next appointment booked.
2. Navigator: Outside of the service time, facilitated by an agent or care coordinator via call, chat, or text. Streamlines incoming call scheduling and prioritizes outreach for patients who did not confirm an appointment at discharge or through the automated workflow.
3. Automation: Upon a referral order being created,, the EMR triggers the Blockit automation. The patient receives communication with the ability to self-schedule. requiring zero staff involvement.
Increasing scheduling efficiency and closing the referral loop is impossible without the proper operational insight. In today's market, detailed data and analytics that provide real-time referral and appointment statuses are necessary to improve care delivery. Blockit can align your network, allowing you to provide the best patient care while optimizing your resources.