Information
Version of NGE supported:
NGE 5.9.0, 5.9.1, 5.9.2, 5.9.3, 5.9.4, and 6.2021.1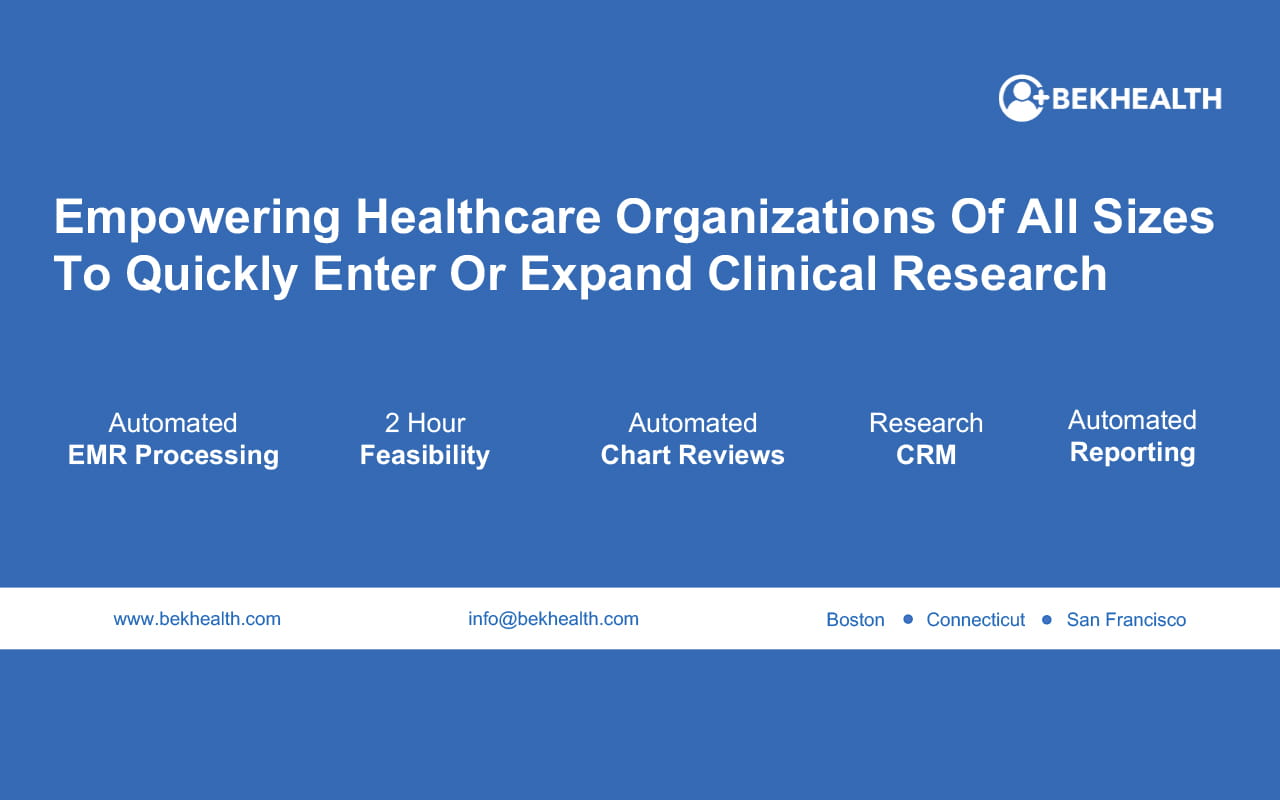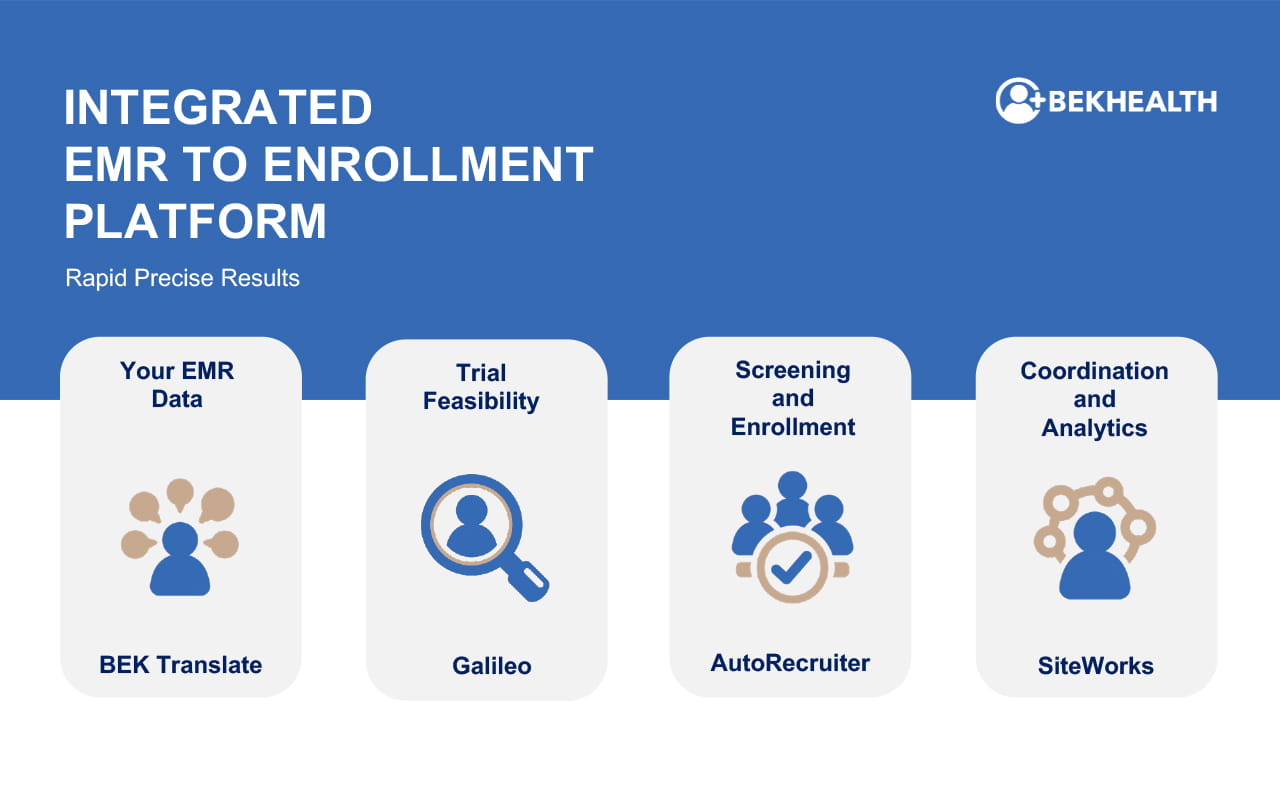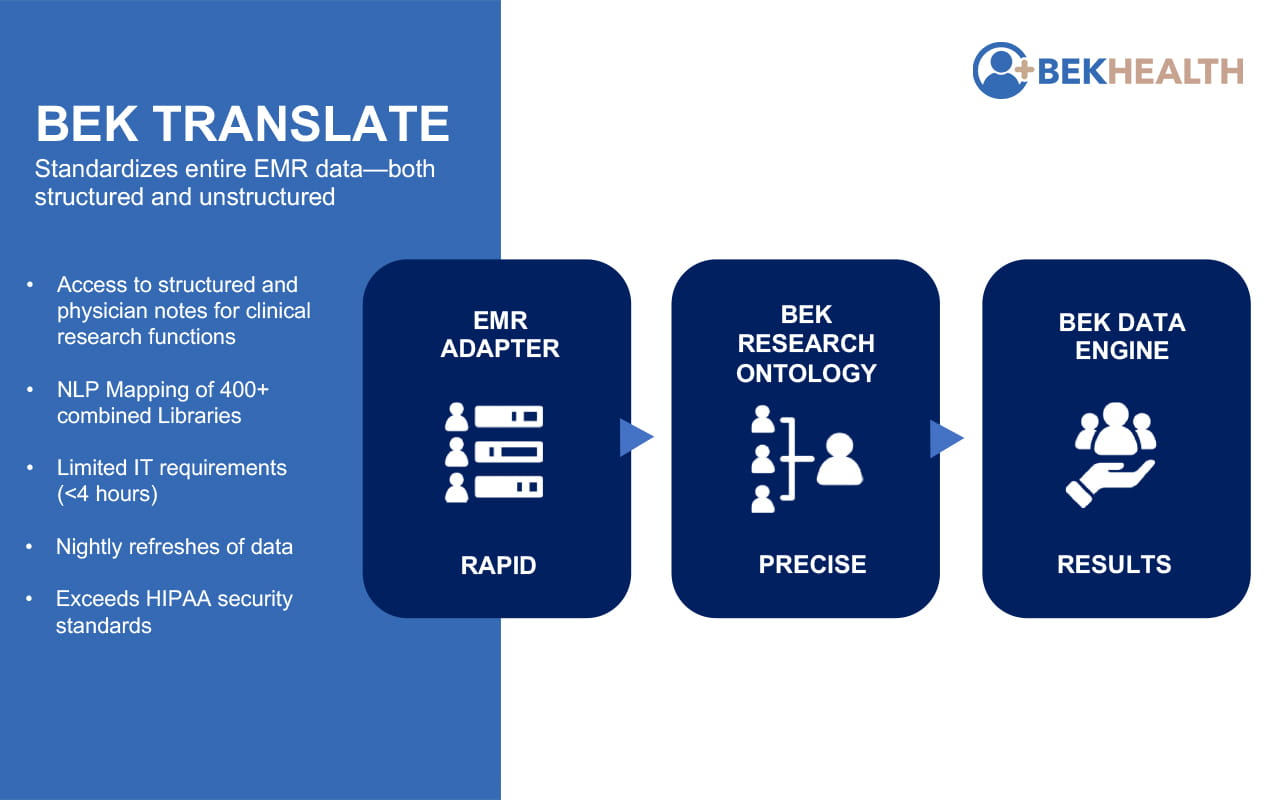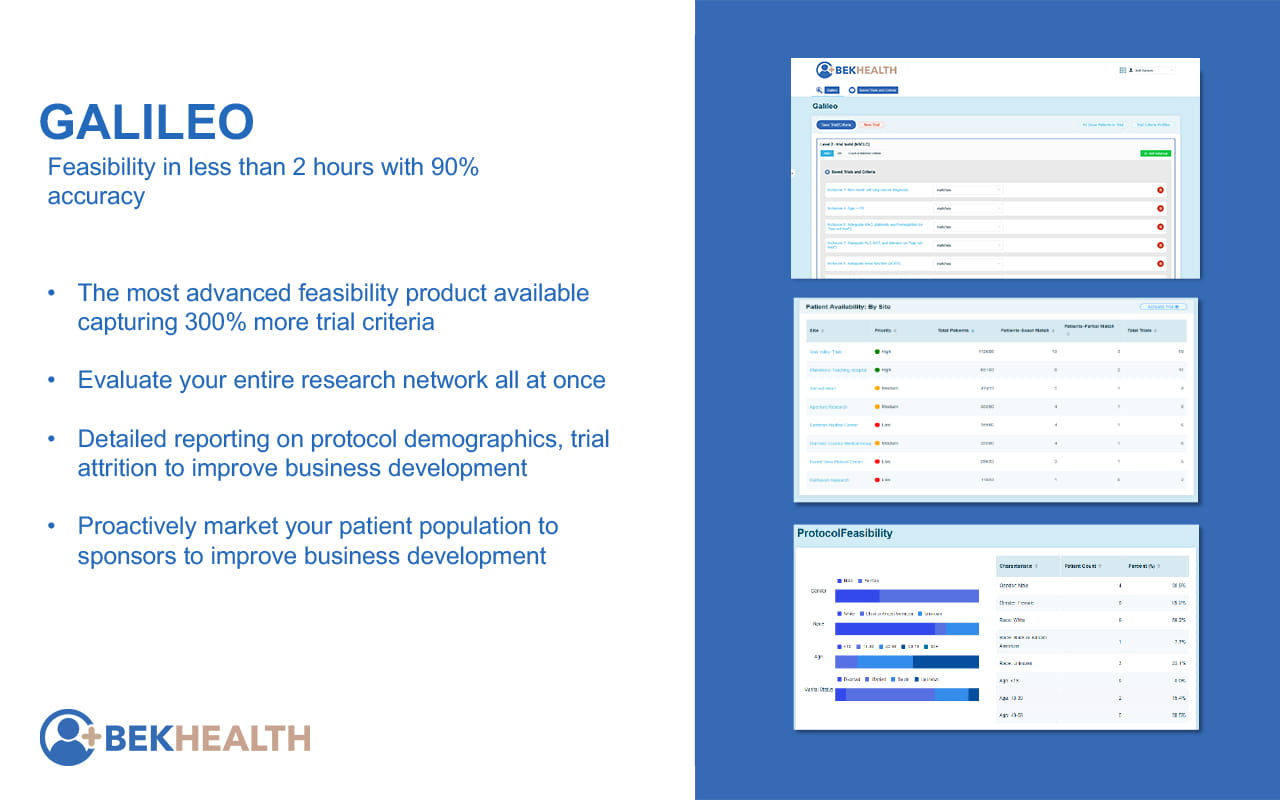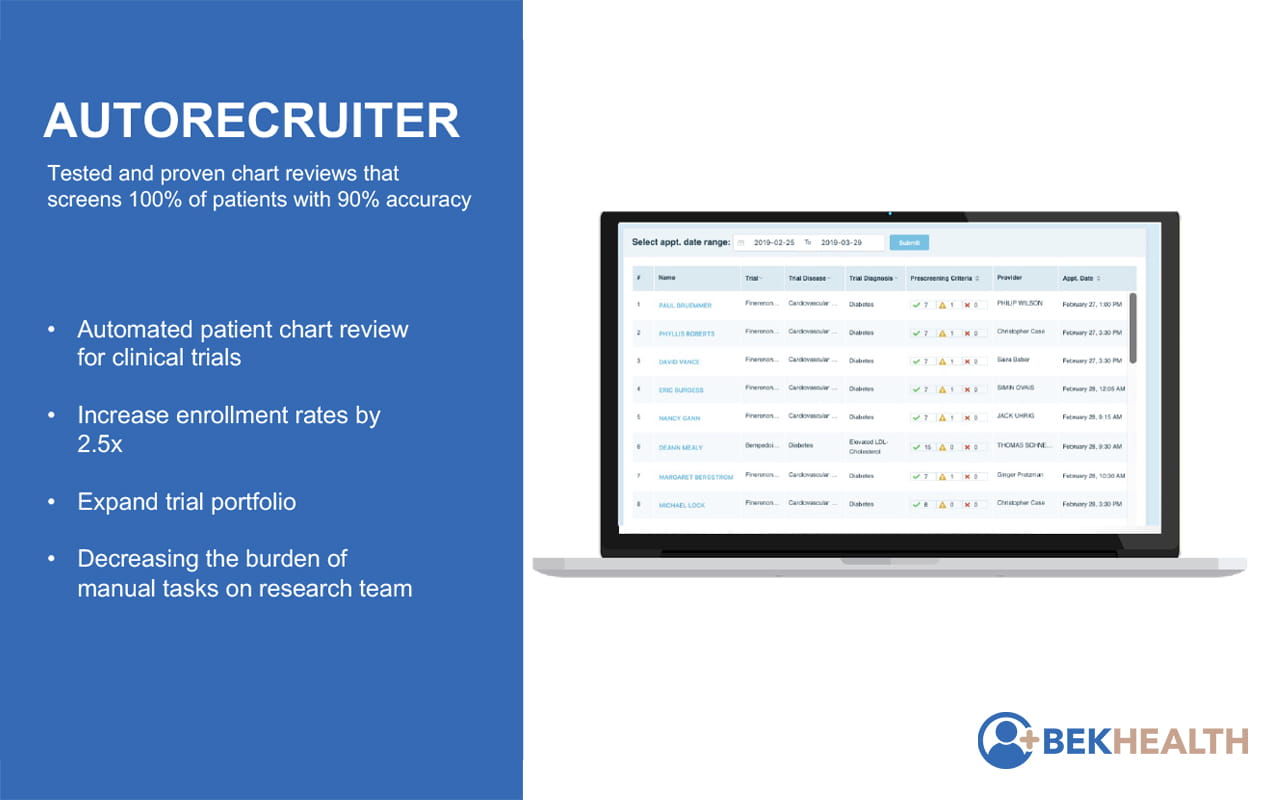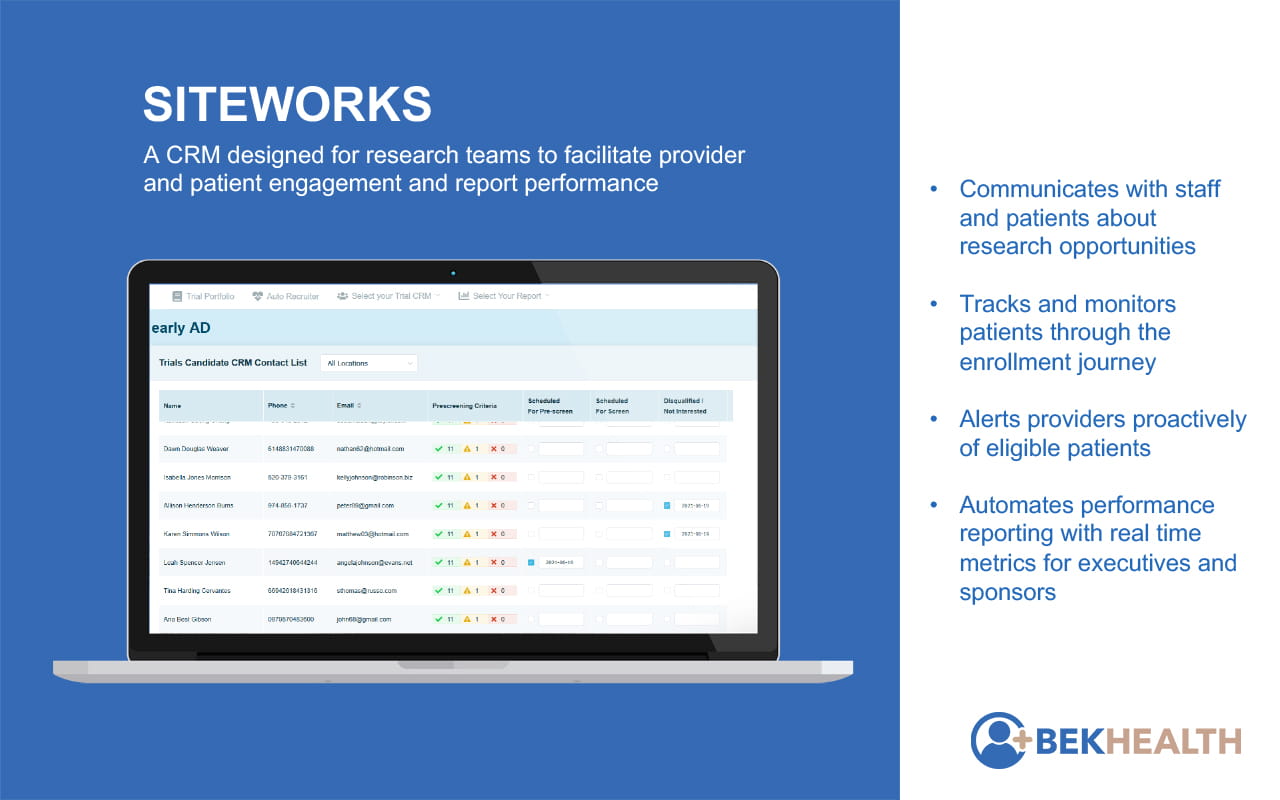 Clinical research is the cornerstone to improved human health. For many, finding a clinical trial is the difference between life or death. We believe every patient should be rapidly matched in order to provide research as a care option.
BEKHealth empowers healthcare organizations of all sizes to efficiently enter or expand clinical research through an integrated research platform.
BEKTRANSLATE: Standardizes entire EMR data, both structured and unstructured
Daily automated chart review of structured data and physician notes

NLP mapping of 400+ combined libraries

Limited IT requirements
BEK GALILEO: Assess a trial's feasibility across entire research network in less than 2 hours
The most advanced feasibility product available capturing 300% more trial criteria

Evaluate the entire research network all at once

Detailed reporting on protocol demographics and eligibility attrition to improve business development
BEK AUTORECRUITER: Automates chart reviews that screen 100% of patients across a healthcare network
Proactively communicate with staff to match patients with research opportunities

Rapidly prioritize patients based on match confidence, provider, and upcoming appointments
BEK SITEWORKS: CRM designed for research teams to facilitate provider and patient engagement while reporting performance
Track and monitor patients through enrollment

Automated performance reporting
INCREASED RESEARCH REVENUE: BEKHealth optimizes resources so researchers can allocate more time to enrollment and patient visits. Customers utilizing BEKHealth see an average increase of 2.5x the enrollment rates.
EXPAND TRIAL PORTFOLIO: Identify qualified patients with granularity across your entire network. Customers utilizing BEKHealth have increased the number of trials per research coordinator by 3x.
INCREASE DIVERSITY OF TRIALS: Our solution extracts over 90% of eligibility criteria to curate your ideal patient selection.