Information
Version of NGE supported:
NGE 5.9.0, 5.9.1, 5.9.2, 5.9.3, 5.9.4, and 6.2021.1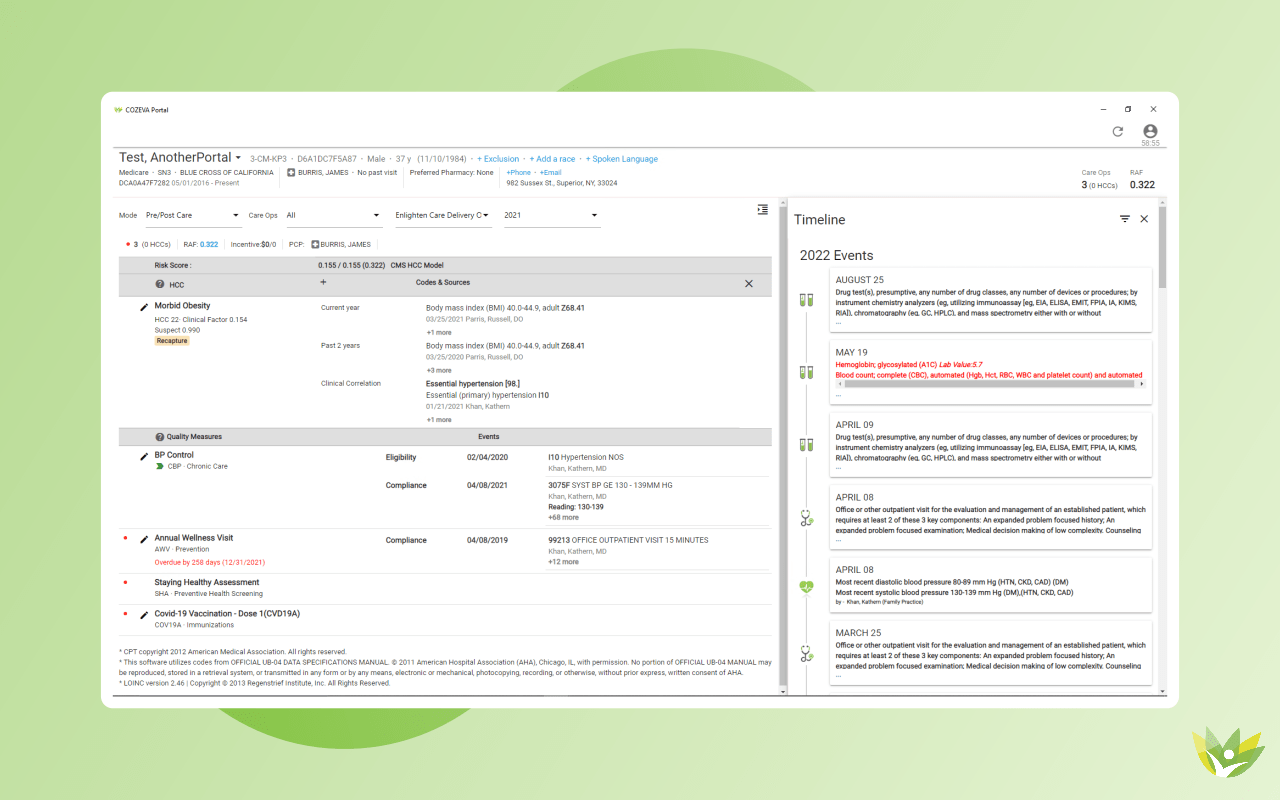 Cozeva's operating system for value-based care delivers powerful metrics meant to help providers proactively improve the care of their patients. Cozeva empowers care teams to make timely and informed decisions about their patients' needs by transforming trusted measures from sources such as NCQA and CMS into actionable patient-level care opportunities such as those for preventive screenings, control measures, adherence measures, and so on. These care opportunities are calculated using comprehensive patient data from multiple sources (payers, PBMs, etc.) including the data in NextGen.
Via this integration, NextGen users can access the patient's dashboard in Cozeva through the NextGen External App Launcher, achieving point-of-care visibility to the patient's care opportunities.
Cozeva will also retrieve the patient's clinical data upon appointment scheduling, appointment check-in, and encounter sign-off. Cozeva will ingest and utilize NextGen's data to report the most up-to-date evidence-based clinical guidelines pertaining to Quality and Risk.
This solution accelerates decision-making and helps providers minimize administrative burden to identify gaps in their medical charts. Similar integrations resulted in an >8% performance increase for HEDIS measures such as HbA1c control, childhood immunizations, and controlling blood pressure.