Turbocharge clinical documentation with
transcription and scribe services
Day in, day out documentation results in long hours at the computer, diminishes patient interaction, and eventually leads to physician burnout.

Medical transcription and scribe services through NextGen Healthcare free your care team to focus more on care. With quick and accurate documentation, your practice can achieve greater efficiency, improve physician and patient satisfaction, and increase financial outcomes.
EXPLORE CONTENT FROM INDUSTRY EXPERTS
Discover how to significantly reduce documentation burdens.
Case Study
Eye Center South Conquers a Mountain of Transcriptions
The sheer volume of transcriptions at Eye Center South was overwhelming. Learn how dictation and transcription services through NextGen® Mobile ensure the speed and accuracy to get the job done efficiently.

Choose your Mobile Dictation Path
Capture the unique patient story with speech-driven documentation solutions that integrate directly with your EHR. Learn more about the three NextGen® Mobile dictation options.
Compare Workflow Options
DISCOVER THE FEATURES OF TRANSCRIPTION AND SCRIBE SERVICES
Free your providers to focus more time on care.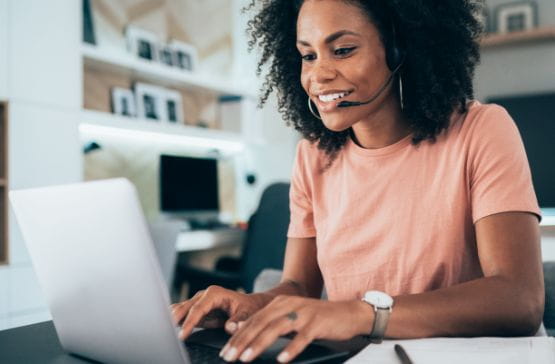 Mobile scribe
Depend on remote scribes to capture the complete patient story, including structured and narrative data directly within the EHR.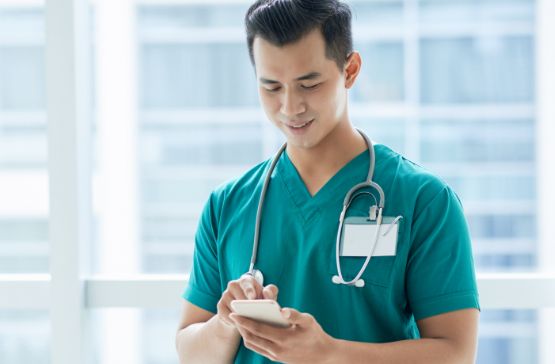 Medical transcription and editing services
Benefit from professionals who lead the industry in report quality, accuracy, and timeliness.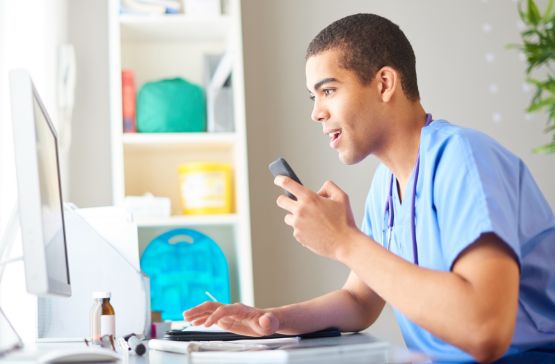 Flexible mobile dictation workflows
Utilize mobile dictation with speech recognition that directly integrates with existing EHR templates.
EXPERIENCE THE BENEFITS OF TRANSCRIPTION AND SCRIBE SERVICES
Elevate your practice to a new level of efficiency that can help improve your bottom line.
Enhanced Productivity
Physicians spend fewer hours each month documenting with NextGen Mobile than relying on the EHR alone.
Increased Profitability
More efficient documentation improves billing speed, reduces denials, and increases revenue.
Improved Satisfaction
Patient satisfaction scores improve when providers use mobile solutions, which allow them to spend more time with patients.
Better Record Quality
Practices capture more accurate, detailed documentation at the point of care with mobile technology during patient visits.
Quality Assurance
NextGen Healthcare ensures documentation consistency, accuracy, and completeness by systematically identifying and flagging possible discrepancies/errors.
Frequent Auditing
Team performance and quality are frequently audited to meet a minimum score of 99 points and strive to achieve 100.