At times like this, lots of wild ideas circulate around the Internet about the latest "cure" for coronavirus (COVID-19).
Clinicaltrials.gov is a reliable source of information on what is being done to better understand, treat, and prevent COVID-19. It provides a user-friendly interface to find and sort based on a huge variety of factors including disease, location, and intervention. The table below offers a quick view of efforts proceeding within the United States. This is a current list of COVID-19 trials that are either recruiting or will be recruiting for participants. For more complete information including contacts for each trial visit clinicaltrials.gov.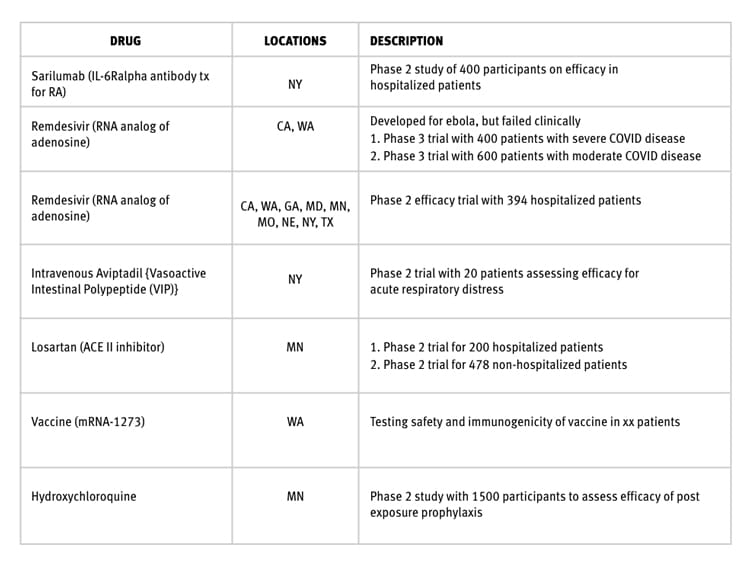 The financial and clinical challenges you face now are evolving rapidly. Here are resources, solutions, and ideas we think will help.
Read Now