Reignite your practice with NextGen® Office—
Request a demo
Solutions that support your passion to succeed
Specialty practices like yours can benefit from a platform that is scalable and configurable to meet your needs. Accommodate physician and staff workflow with easy-to-use, affordable technology that adapts to the providers' workflows and is accessible from anywhere.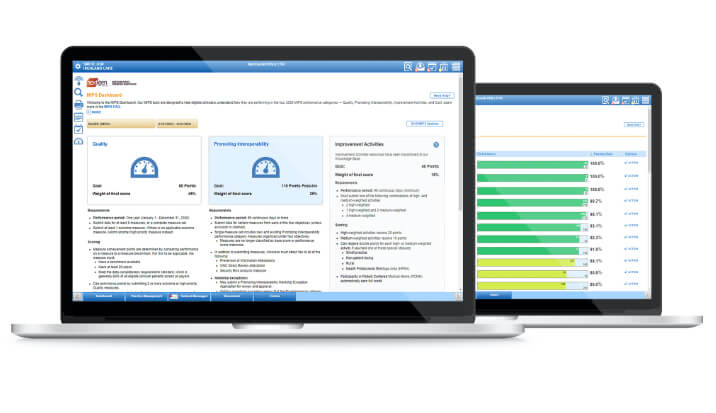 Cloud-Based EHR
Experience better workflows with integrated capabilities. Talk, type or touch—patient charting at the point-of-care. Drive efficiency with an intuitive interface.
Benefits of NextGen® Office EHR
Configurable for your specialty
Compatible with any tablet, smartphone, desktop or laptop—touchscreen-enabled
ONC 2015 Certified and HIPAA-compliant
Revenue Cycle Management
Focus more time on your patients and less with RCM. Reduce your medical billing burden with the help of a revenue-boosting solution and RCM services.
Benefits of NextGen® Office Financial Suite
Reduce time in A/R and increase collections
Minimize denials
Use benchmark reporting
Practice Management
Verify patient eligibility in real time and access actionable insights to reduce rejections and denials.
Benefits of NextGen® Office Practice Management
Configure claims follow-up rules
Navigate between multiple accounts with our billing services solution
Drag and drop scheduling
Send out automated appointment reminders
Featured Content
Demo Video
A Tour of NextGen Office
Learn how to navigate patient data, visit information, save templates of patient notes, and much more, all in one intuitive platform with the click of a few buttons.