Leader of the KLAS
#1 EMR and PM solution for 11-75 physician practices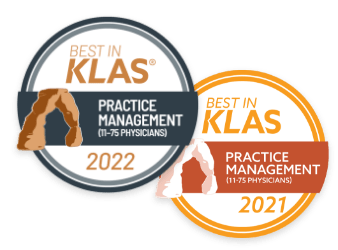 Comprehensive, integrated, and award-winning—see for yourself
Your practice, your career, and your patients deserve the best health IT platform. NextGen Enterprise EHR is the top ambulatory EMR (11-75 physicians) and NextGen Enterprise PM is ranked number one for practice management (11-75 physicians) for the third consecutive year, according to prestigious 2021 Best in KLAS rankings. What makes us the best? See for yourself. Request a demo.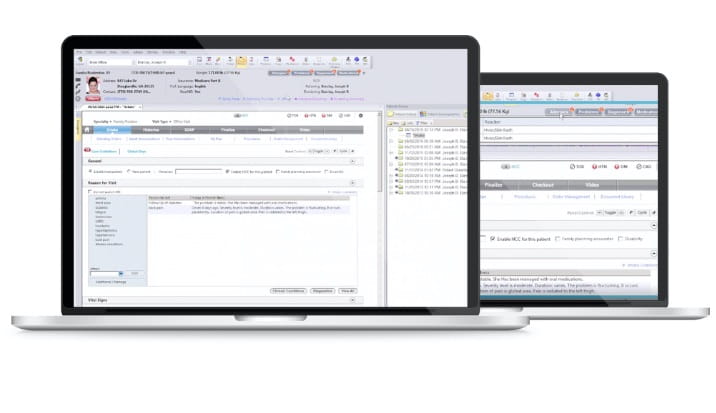 As we've grown over the last few years, NextGen Healthcare has been a trusted advisor—helping us before change arrives, helping us anticipate the market.
— Brandon Brossi, Applications Programmer
Clarity Healthcare - Hannibal, Missouri
What's in it for you, your practice, and your patients?
A fully integrated approach to delivering healthcare
NextGen Healthcare's integrated, comprehensive health IT platform benefits physicians, administrators, clinical and office staff, and patients. Clinical and administrative IT functions work together in real time to help you run your practice smoothly and deliver effective care.
Discover the benefits of true health IT integration:
Improved quality of care
A better patient experience
Better financial outcomes
Transparent business analytics that allow you to see the big picture of your practice's performance.
More time, better patient outcomes
Increase productivity with comprehensive clinical solutions configured for your practice. Integrate data to prevent medical errors. Streamline clinical workflows. Leverage mobile technology to document faster.
Make your life easier with:
Adaptive workflows and specialty content
Mobile dictation and remote scribe options
Tools to prosper under value-based care
Flexibility to control your workflow and your user experience
More effective patient engagement
Build loyalty to your practice. Take advantage of integrated virtual visits, a patient portal, online scheduling, secure messaging, and personalized outreach.
Use telehealth to:
Increase convenience for you and your patients through cloud-based access on any device, anywhere
Screen patients who may be contagious or otherwise should not come into the office
Manage medication refills without tying up phone lines
Provide virtual follow-up visits, and more
Improved collections
Increase claim accuracy—charge review applies millions of rules to audit claims before they are even created. Claims management and clearinghouse solutions help deliver claims to the payer correctly, as clean claims, the first time. Financial pre-service solutions help you collect effectively from patients.
Your practice can:
Prevent denials
Increase net collections
Improve velocity of collections
Reduce days in A/R
Enhance the patient billing experience
Better data sharing
Clinical data sharing is essential for practices of all sizes and specialties, especially under value-based care. Capture and share information within and outside of your networks and across health systems. Leverage your current technology with integrated, interoperability solutions for better patient care.
Achieve clinical and business goals with:
Transactional data exchange
Plug-and-play APIs
Data aggregation
A national interoperability framework
Valuable insights from your practice data
Aggregate data from disparate sources. Identify and close gaps in care. Identify high-risk patients and prioritize targeted outreach. Deliver actionable information at the point of care. Use insights based on clinical and administrative data to provide higher-quality, more cost-effective care and better manage your patient population.
Use population health tools to:
Increase revenue
Coordinate care more effectively
Utilize resources more cost-efficiently
Get patients more engaged in their care