Seamless, Scalable, and Supported Interoperability with Mirth® Connect by NextGen Healthcare
Optimize interoperability capabilities with harmonious integration and advanced administration tools. Backed by 24/7 expert support, Mirth Connect by NextGen Healthcare Premium offers Enterprise Extensions that help drive affordable and effective health data exchange.
Achieve interoperability goals expediently and confidently with limitless licensing on interfaces, channels, and OEM licensing. Empower your organization to control resources, elevate performance, and essentially be deployment agnostic with a solution that natively supports all healthcare data standards and protocols.
Meet Interoperability Goals Efficiently with
Mirth Connect release 4.0
This new release is packed with features to expand your integration engineer's capabilities to enhance interoperability effectiveness. Your organization can advance its support of healthy communities by seamlessly connecting vital health data and human networks.
Mirth Connect release 4.0 provides:
Enables users to debug channels to help find issues
Includes the ability to choose which scripts and transformers to debug
Notification and consent option
Automatic time-out/log-out option
Import multiple channels at one time
Enable a disabled channel upon deployment
Adaptable and Scalable Integration
Mirth Connect by NextGen Healthcare Open-Source Project

Foundation for interoperability
and data exchange
CONNECT NOW
As you build upon a solid foundation, the addition of Enterprise Extensions enables you to take a major step forward in delivering world-class service.
Base Connectors
TCP, MLLP, HTTP, FTP, DICOM, SOAP, SQL, JMS, File System
Fundamental Formats
XML, HL7 v 2.x and 3.X –CCD/CCDA FHIR, DICOM, NCPDP, X12, Delimited Text, Raw Binary, API along with web services: SOAP and REST
Community Membership
Powered by users and committed to transparency with code availability—NextGen Healthcare is proud to maintain an open-source integration engine.
The Mirth® Project is sponsored by NextGen Healthcare.
Community Forums
Issue Tracker
Wiki Pages
Get started with the open-source project, available on:
Github
DockerHub Mirth Connect Premium
Build upon your interoperability foundation with enterprise-class capabilities.
LEARN MORE
As you pursue seamless, meaningful data exchange, consider the four benefits of a supported interoperability solution.
Low Total Cost of Ownership –
High Return On Investment
Flexible and cost-effective options
No additional costs for scaling interfaces/channels
Grow your business without increasing your investment
Leverage the interoperability capabilities foundation used by some of the largest healthcare organizations
Advanced Features and Functionality
Expand connections with SSL connectivity, ASTM, and various IHE profiles aligning with various protocols
Advanced alert functionality to allow for more dynamic monitoring and automated workflows
Role-Based Access, LDAP, and Multi-Factor Authentication for enhanced security measures for multiple users
Support and Services
Direct 24/7 support to address emergency situations, troubleshoot/fix errors, and design guidance
Access to monthly developer Q&A webinars
Experienced professional services and solution architect offerings to assist in custom channel development, consulting, and environment optimization
Industry-recognized fundamentals and advanced certification training courses to gain expertise in managing and scaling interoperability goals
Limitless Interoperability
No licensing limits on interfaces/channels to allow you to scale more freely
Options for rapid deployment and high-availability, allowing you to deploy securely and confidently
Deployment-agnostic software with OEM licensing available to empower your products and applications
FEATURES THAT LET YOU FOCUS ON WHAT MATTERS MOST
Secure, Flexible Data Exchange
Customize your interface channels to restrict access only to your trusted partners, and/or configure message types and data transformations specific to each unique interface.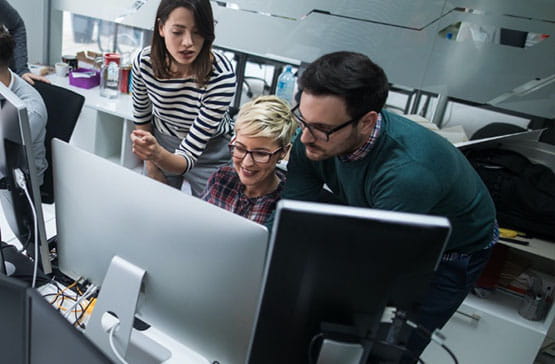 Enterprise-Class Support
Take your practice to the next level with expert, enterprise-class support, training, and professional services.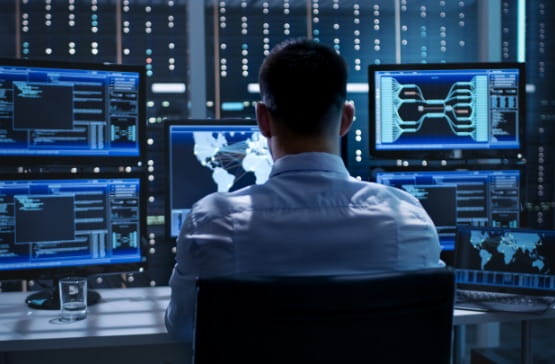 Enterprise Extensions
Streamline information exchanges and simplify new interfaces with template-driven channel architecture. Automate, monitor, and control your connections to advance efficient interoperability.
Mirth Connect Integration Engine extensions
See how our enterprise extensions can help you and your staff deliver more-streamlined connections and support a more secure organization.
ASTM E1381 Transmission Mode
Mirth Connect Integration Engine Highlights
Open-Source Platform
For more than a decade, Mirth Connect has been influenced by an international user community. This integration engine maintains current industry trends and supports nearly all global healthcare data exchange standards in common use. The Mirth Project is sponsored by NextGen Healthcare.
Cost-Effective Interoperability
Unlimited interfaces, along with different pricing tiers, enable your organization to optimize interoperability and save money at the same time.
Enterprise Capabilities
Access enterprise-level tools that provide the control and flexibility your organization needs. This includes advanced plugins, extensions with dynamic alerts distribution, and role-based user access. Customizable Docker images and a system monitoring dashboard give you complete control of your interface environment.
Scalable
Use advanced clustering capabilities to help ensure that high-volume implementations remain highly available and perform at optimal levels. Maximize unlimited interface channels to gain the freedom to grow your interoperability connections at your pace, without adding cost.
Better Results with Expert Help
Receive enhanced support coverage to help ensure your interface channels remain open, and data continues to flow unrestricted with coverage options that fit your organization's needs.
Enhance Skills with Mirth Connect Training
Empower your staff to become super users with Mirth Connect fundamentals and advanced certification training courses.
Benefits of Mirth Connect Training