Get back to clinical and operational capacity
NextGen Orthopedic Suite
Schedule a live demo with one of our experts to understand how you can:
Save valuable time with orthopedic-specific clinical workflows and configurable content that support individual treatment preferences
Enjoy the flexibility of a hands-free mobile app with dictation, transcription, and remote scribe services that integrate directly with your EHR
Inspire patients to engage in their health with virtual visits, secure messaging, and online scheduling
Complete an entire clinical viewing and reporting workflow in your EHR with image-enabled, orthopedic integrated PACS
Accelerate the speed and accuracy of reimbursement with automated charge creation and custom coding rules
Seamlessly communicate with disparate health systems, such as hospitals and ambulatory surgery centers, via a powerful interoperability network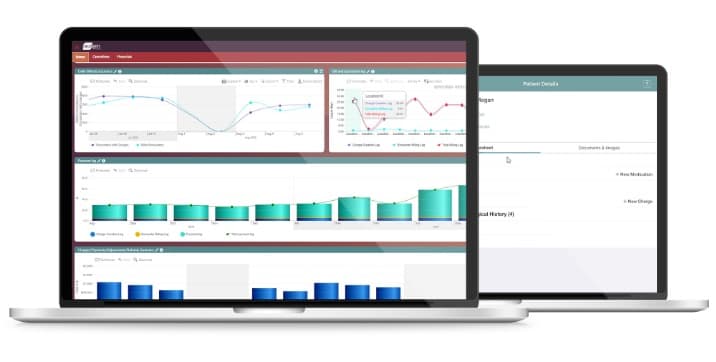 Saving Time and Increasing Revenue in Orthopedics
Maximize efficiency with a comprehensive orthopedic EHR that helps you remain independent and stay at the forefront of your specialty. Grow your practice to include ambulatory surgery centers and rehab therapy services. Free up your office staff with automated scheduling workflows. Concentrate on the important things: improving patient outcomes.
Watch Now
Obviously, the quality of clinical care we provide is the lifeblood of our practice, but the backbone of the NextGen Healthcare system is the ability to bill and collect revenues as efficiently as possible.
— David Davies, Chief Executive Officer
University Orthopedics Center
Read Case Study
Recognition of industry-leading innovation
For more than 46 years, NextGen Healthcare has designed and deployed solutions that empower our clients to transform healthcare. To date, our solutions have garnered many industry accolades, but we're most proud that our work has helped improve the lives of patients and providers. We continue to innovate at the front lines of wellness, alongside our many client partners, to make healthcare better for everyone.