Information
Version of NGE supported:
5.9.1
Current app version:
2019.6.0
Last updated:
6/5/2019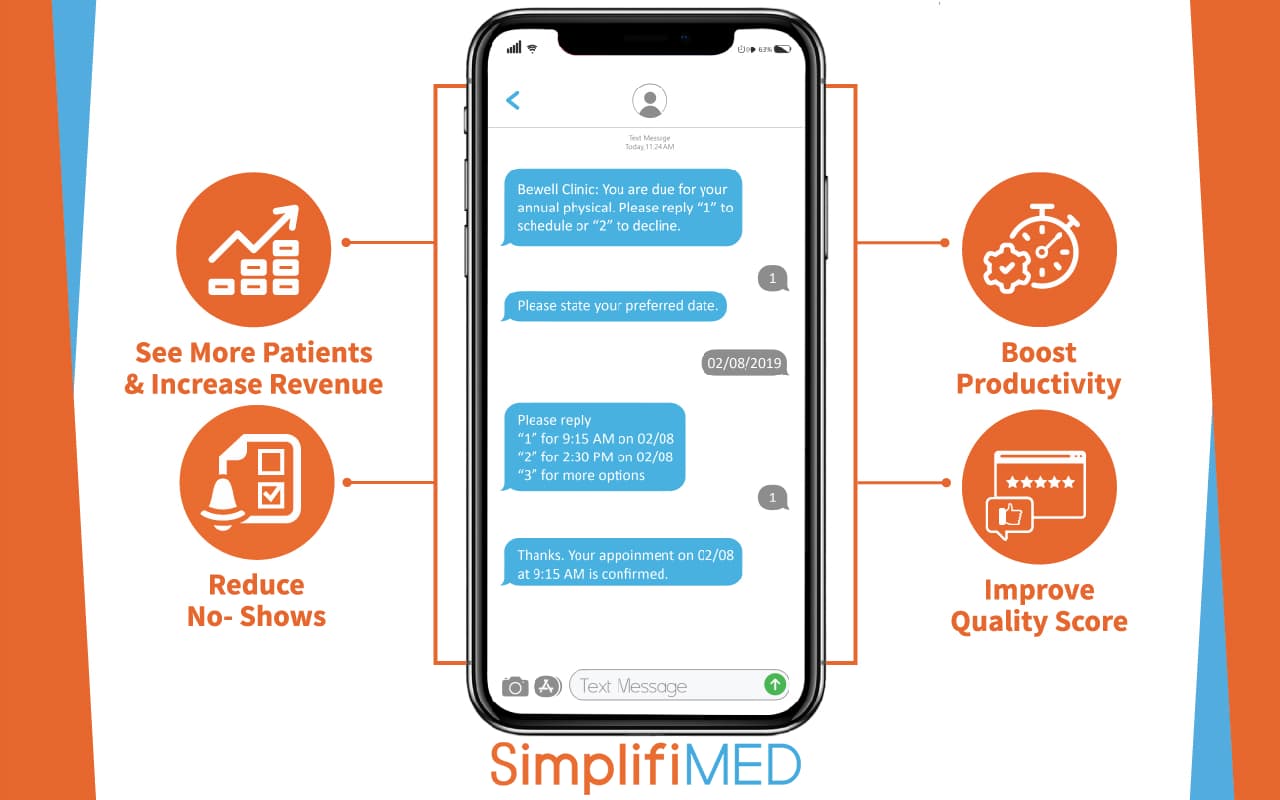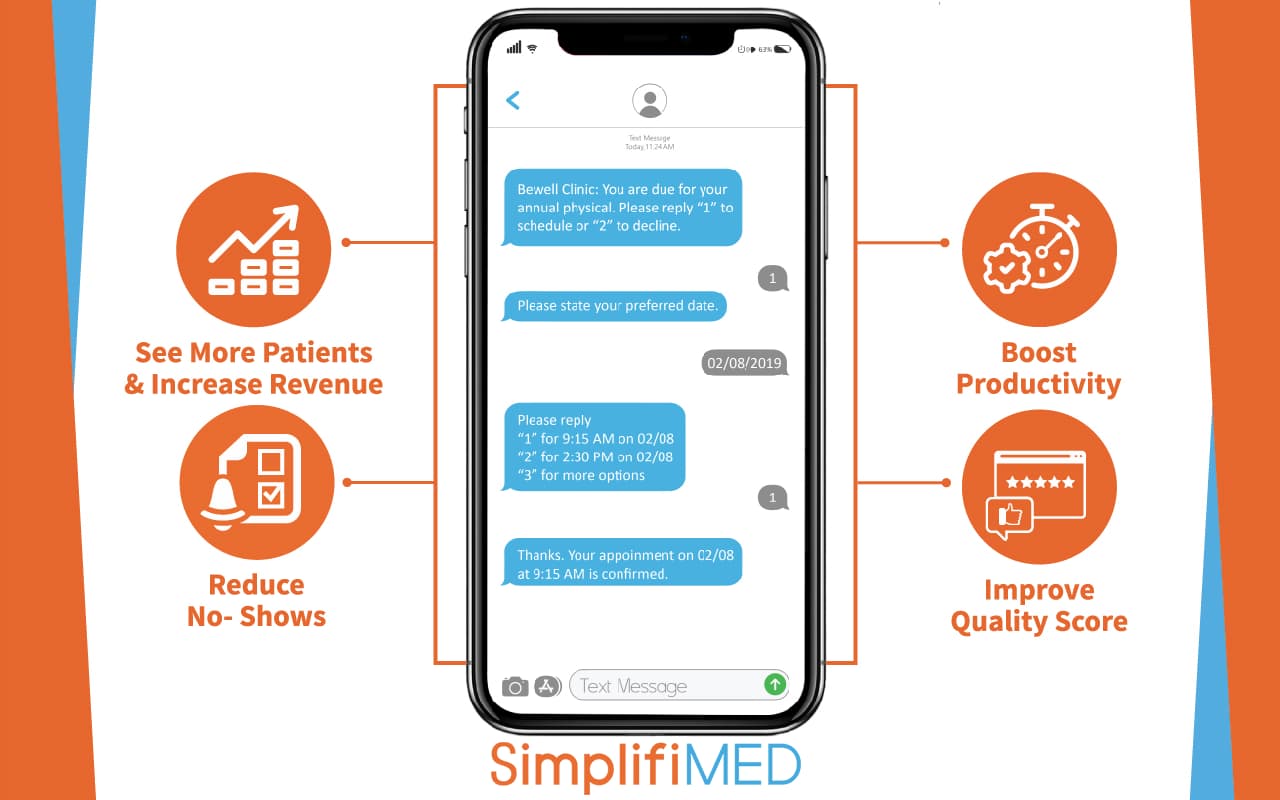 About SimplifiMed
Integrated with NextGen, SimplifiMed enables clinics to engage patients in their preferred language (150 languages supported) via conversational texting. By automating high-frequency communications such as appointment reminders and updating the record in NextGen in real time, SimplifiMed reduces workload on clinic staff while improving revenue and patient satisfaction.
Available Features:
Close Loop Appointment Reminders

: SimplifiMed automatically reminds patients of their upcoming visits and updates appointment status (confirm/cancel) in real time. If the patient wants to reschedule the appointment, SimplifiMed creates a task for your staff with all the relevant information.

Close Loop Recall

: When a patient is due for preventive care (Annual, Diabetes Check, Mammogram, etc.), SimplifiMed engages patients and gets their preference for scheduling preventive care visits. Based on this information, SimplifiMed creates a task for your scheduling staff to arrange the visit.

No-Show Follow Up

: SimplifiMed reaches out to patient, the day after no-show, and helps patients request a rebooking. The rebooking request is converted into a task for your scheduling staff.

Reviews:

Post visit, SimplifiMed asks patients about their experience. If the patient reports great experience, SimplifiMed then passes them a link of your social media (Google, Yelp, Facebook etc) to write a review.

Broadcast Messaging:

Using SimplifiMed you can broadcast messages to patients with minimal efforts when the doctor is running late or the clinic is closed due to weather etc.