Information
Version of NGE supported:
Targeting Spring 2019
Current app version:
TBD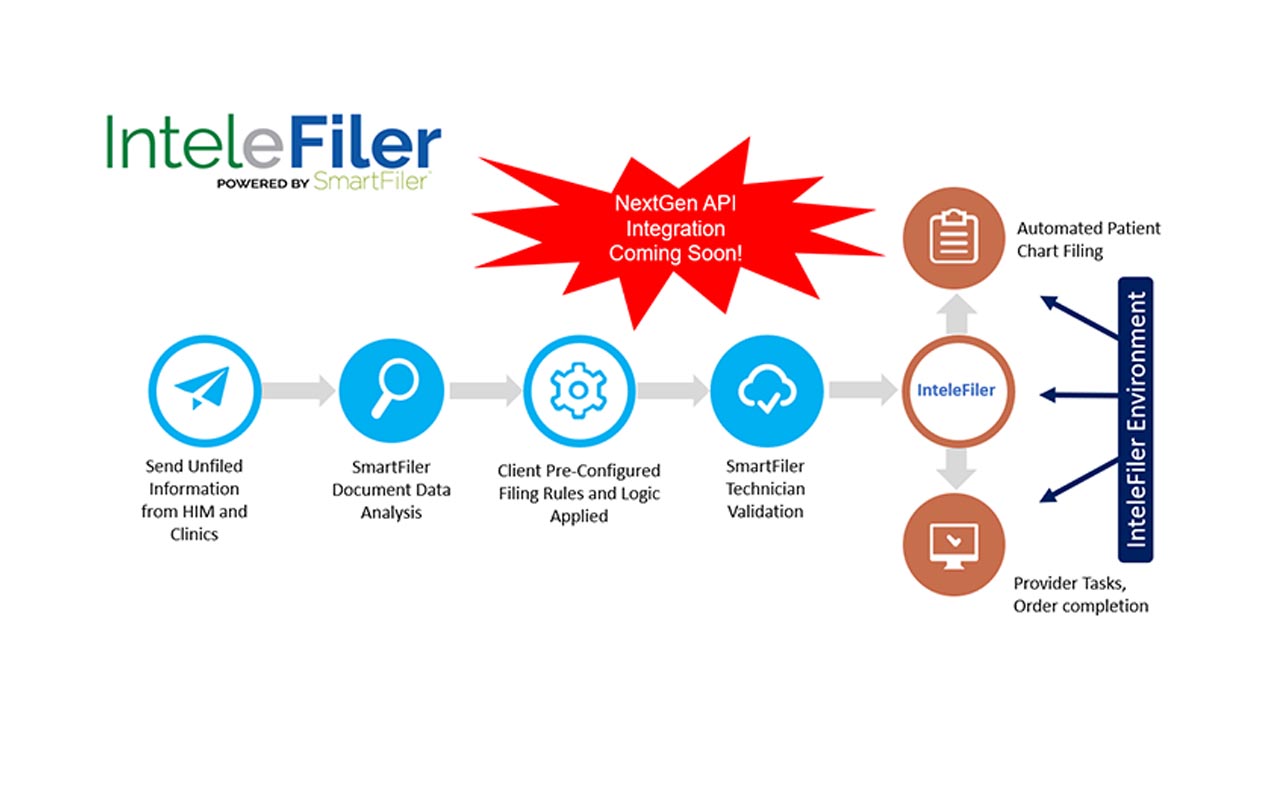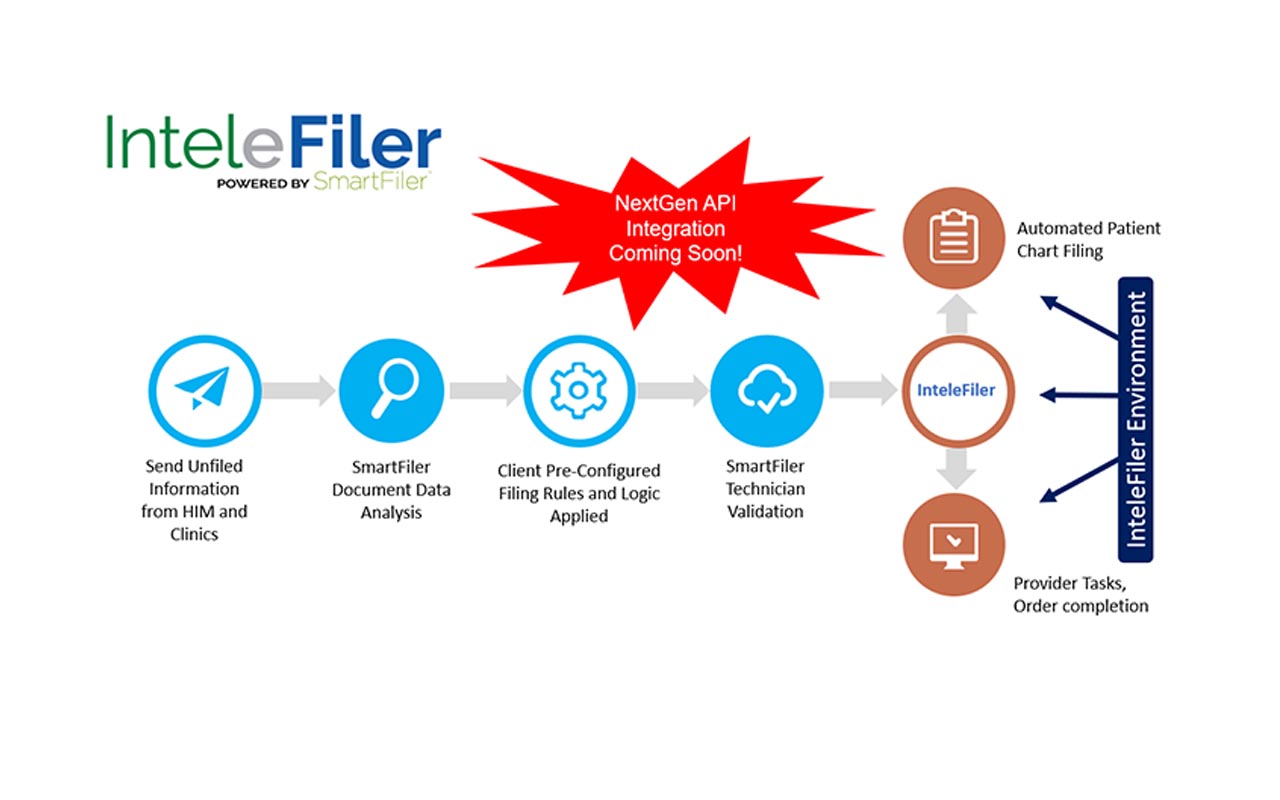 About InteleFiler
InteleFiler is a comprehensive end-to-end intelligent EHR document filing solution and workflow automation application that automatically captures and manages faxes and digital documents.
The workflow
InteleFiler incorporates SmartFiler™ analysis technology to your front-end workflow. SmartFiler's automated indexing looks at headers, keywords, logos, data, lines, and grids as it reads and analyzes scanned documents, faxes, and PDFs. When SmartFiler identifies key data, such as patient, document type, date of service, and provider, it places that information into a folder for InteleFiler, so workflow rules can be applied, and the document can be processed into NextGen Enterprise EHR.
InteleFiler takes the data provided by SmartFiler, associates the demographic data with the appropriate patient record, and then determines whether there are open orders based on the type of document and any rules that have been defined by your practice. The EHR then sends information back to InteleFiler regarding the document type and rules so that InteleFiler can determine order status and tasking, enter data into the EHR, and notify the appropriate providers.
Features and benefits
Eliminates patient information delays with guaranteed 4 or 24 hour indexing times
Reduces filing times up to 95%, providing much needed time to HIM and other filing staff at clinics
Automates your filing habits and policies by gaining access to SmartFiler's advanced capture applications
Boosts the accuracy of your filing utilizing technology, such as automated logic, OCR, document recognition, and machine
Helps you avoid adding additional software, servers, upgrades and more by leveraging SmartFiler's built-for-ambulatory environment
Automates faxes, scanned paper documents, PDFs, and more with a 99.99% reported accuracy rate
Reduced filing errors and operational costs with HIPAA-compliant consistent filing results
InteleFiler advantages
SaaS requires no additional software or server management on your part
The platform is designed specifically for ambulatory care patient records
InteleFiler is a highly scalable application built on the Kofax platform (Thomas Bravo)
The platform includes machine learning, OCR, clustering, supervised and unsupervised learning, automatic conflict resolution, and more
The platform was developed in a SSAE16, HIPAA-compliant, and EHNAC (Electronic Healthcare Network Accreditation Commission) certified facility
Connectivity options include SFTP and VPN